---
Benefit being held for Will Kurbis and family
January 14, 2020, 4:50 pm
Kara Kinna
---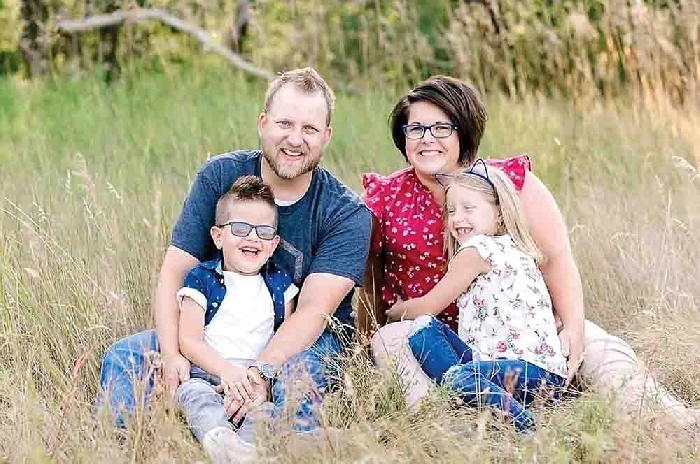 A benefit for the Kurbis family is being held of Feb. 22 in Rocanville in order to help the family cope with the costs of taking six-year-old Will Kurbis to Edmonton and Saskatoon for surgery and ongoing eye appointments.

The fundraiser will consist of a supper and silent auction, and will be held at the Nutrien Rocanville Community Hall from 5:30 to 11:30 pm.

One of the organizers, Gaylene Olafson, is Will's aunt. She says Will has had eye issues since birth, and has already had one surgery and is having another surgery in Edmonton soon.

"He was born with cataracts," she says. "Up until he was six months old he had to get the cataracts removed, but for babies they can't replace the lens. When an adult has a cataract they remove your lens and put in a fake one, but with babies they can't put the fake on back in because their eyes aren't fully developed. And so he's had to wear contacts since he was six months old.

"Their surgeon is in Saskatoon, and so they've probably gone two to three times to Saskatoon every year. He has to get put under to get his eyes checked. As well with this issue there is the risk of pressure behind the eye, which is called glaucoma, and so he's had to have a few surgeries to put a tube behind his eye to relieve the pressure behind his eye.

"Normally they would wait until he's about 12 to put the implants in, but the last few month he won't let them put his contacts in so they actually did one of his implants for his one eye in Saskatoon on December 23, but for the other eye, they are referring him to Edmonton because the pressure behind his eye is too high for them to do the other surgery right now. They are referring him to a pedriatric glaucoma specialist, which there are none of in Saskatchewan.

"The surgeon from Saskatoon sent it as an urgent request so it will probably be some time in the next month that he will be going to Edmonton, so they will have quite a few trips for followups.

"I've tried to convince them before (to let us hold a benefit) with all their trips to Saskatoon, but they thought they were fine. But with this trip to Edmonton, they always have a place to stay in Saskatoon, but they don't have a place to stay in Edmonton."

Crystal Spurr is another one of the organizers of the fundraiser.

"They are really good friends of ours and it has always been in the back of my mind as they continue to travel to various appointments in Saskatoon," she says. "I know a trip to Saskatoon is not cheap and they've had to do lots.

"And then at Christmas when Will went for his surgery, I talked to Janelle after and they were told that they were probably now going to have to start travelling to Edmonton for appointments, and I was like enough is enough, it's time for us to give some support to this family.

"They are super community driven people and do a lot for our community, so I felt like it was time for our community to give back to them.

"I got with touch with Gaylene right away and said once Christmas is over let's put some plans together. It just kind of went from there. We picked a date and I booked the hall and we got together and started planning things."

Olafson and Spurr say they are looking for donations of food for the supper, as well as silent auction items and volunteers to work the day of the fundraiser.

Monetary donations are also being accepted at Conexus Credit Union or by e-transfer to Gaylene Olafson at bgolafson@sasktel.net.

Anyone looking to help with the fundraiser can contact Crystal Spurr at 306-435-7495 or Gaylene Olafson at 306-435-8035.

Tickets for the fundraiser are available at Decker's H20 in Rocanville.
Tweet