---
Canadian politicians disappointed with Keystone XL news
Biden reported to be planning to cancel construction permit on his first day in office
January 18, 2021, 9:33 am

---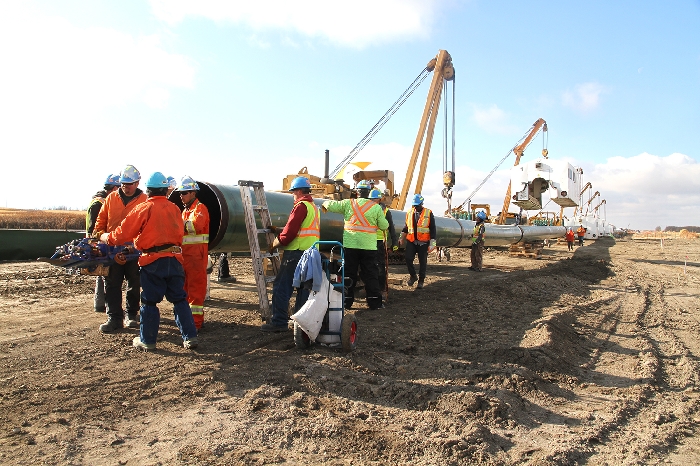 Canadian politicians are reacting to news that US President-Elect Joe Biden plans to cancel the permit for TC Energy's Keystone XL Pipeline on his first day in office.

Keystone XL was planned to complement the existing Keystone Pipeline, which runs through TC Energy's main line, through the Moosomin compressor station to Manitoba, and south to the US. Keystone XL would have taken a shorter route, angling across Alberta, southwest Saskatchewan, Montana, South Dakota, and Nebraska.

Canadian Press reported Sunday that cancelling Keystone XL that a memo on items to accomplish the first day of Biden's term includes the phrase "Roll back Trump enviro actions via EO (including rescind Keystone XL pipeline permit)."

"It's very disappointing to hear reports that President-elect Biden is planning to shut down the Keystone Pipeline expansion on his first day in office," said Saskatchewan Premier Scott Moe.

"Construction of this project should be a top priority for Canadian-U.S. economic relations. It is critical to North American energy security, will have a tremendous employment impact north and south of the border and has garnered significant indigenous support. Environmentally, Keystone will reach net-zero emissions when it first turns on, and will be powered by 100% renewable energy by 2030.

"While I am urging the Prime Minister to leverage his relationship with Mr. Biden, Saskatchewan will continue exercising our contacts in Washington D.C. to advocate for the continuation of this project that clearly benefits both of our nations."

Federal Conservative Leader Erin O'Toole issued a statement saying the reported decision would devastate thousands of families.

"If true, this move will devastate thousands of Canadian families who have already been badly hurt by the economic crisis," he said. "We need a recovery for all Canadians, in every part of Canada, in every sector – including energy. Keystone XL is a project of national significance that supports countless workers on both sides of the border.

"At a time when both countries need to focus on job creation, and strengthened bilateral relations, I call on the Prime Minister to immediately reach out to the incoming U.S. administration to stop this from happening and stand up for working Canadians across Canada. I also call upon the incoming U.S. administration to meet with our Prime Minister and affected workers prior to making this decision."

Construction has been under way on the Keystone XL in Canada, but no construction work ever started in the US. Despite Trump issuing a construction permit four years ago, court challenges have delayed any construction in the US, and necessary permits were never issued by two federal agencies—the Bureau of Land Management, and the US Army Corps of Engineers.

Similar delays hit the US leg of Enbridge's Line 3 Replacement Project. While the construction of the new Line 3 is complete in Canada, the US Army Corps of Engineers finally gave the final federal approval to the American leg of Line 3 in November, 2020.

Tweet