---
Moosomin wants input on Official Community Plan, Zoning bylaw
May 10, 2021, 7:49 am
Kevin Weedmark
---

The town of Moosomin is looking for public input on draft versions of the Official Community Plan and a new Zoning Bylaw.

Normally there would be a public meeting to get feedback on the draft plan and bylaw, but due to Covid-19 restrictions, input is being sought online.

This will be Moosomin's first Official Community Plan. The new zoning bylaw will replace the existing bylaw, which came into effect almost 50 years ago.

Moosomin has been growing over the last decade and is expected to continue growing, leading town council to commission the Official Community Plan and the zoning bylaw.

The OCP sets the overall vision for the future of the community, and the zoning bylaw sets out what can be built in different areas, residential, commercial, and industrial.

The project began with a review of the background and consultation with groups in town.

Now that the draft OCP and Zoning bylaw are ready, they are being opened to public input before being officially adopted.

"Our (current) zoning bylaw is all we have and that was made in 1972 and we've done multiple revisions," says Moosomin CAO Paul Listrom explaining the project. "We need to update it and when you update the zoning bylaws, the new law now says the municipality shall have an official community plan.

"So that became sort of the talk when the economic development officer was going to be hired that we would like to have an official community plan because people that are looking to invest in your town want to see some type of vision from your council as to what you're planning for the community and growth."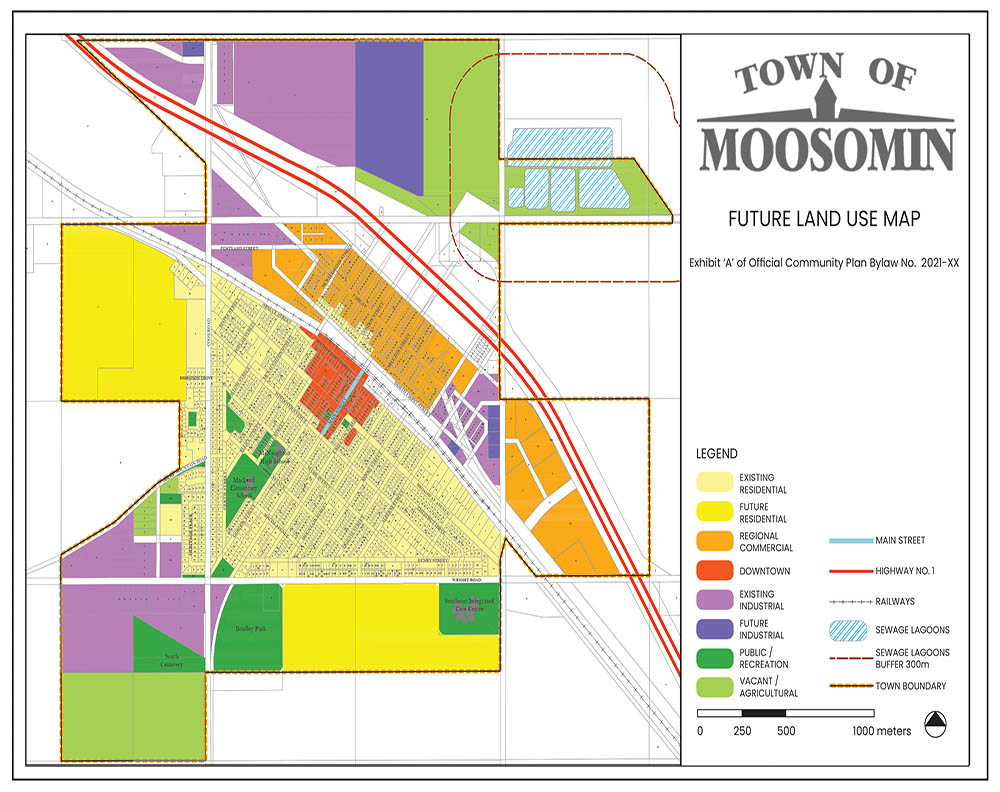 The town got started on the bylaw and OCP with architecture firm P3A, but due to a staff resignation there, Scatliff Miller and Murray completed the project. The project has been ongoing for about 18 months.
"It's just acknowledging your past history of your town and what you plan for the future," says Listrom. "It's a high view of the entire community."
The bylaw and OCP began with initial consultations with the town, RM and Chamber of Commerce reps.
Now that the documents are complete, the next step is to get the public involved. The town is asking residents to go to the town website:
https://www.moosomin.com/community-news.php?id=60
On the website is a video that explains the whole process, the current zoning map and the future planning map, the entire community plan and the entire zoning bylaw and a survey. People are being asked to view the information on the website before filling out the survey.
"People can take the survey and if they have any comments, put it in there because this is just the draft format and if people don't like something they see, they can obviously voice their concerns and council can review it with the planner and decide if it should be changed or tweaked," says Listrom.
"It's just a process to ask the public and let them know that things are changing."
Tweet