---
Proposal for rainbow crosswalk going to Moosomin council
June 9, 2021, 8:51 am
Kara Kinna
---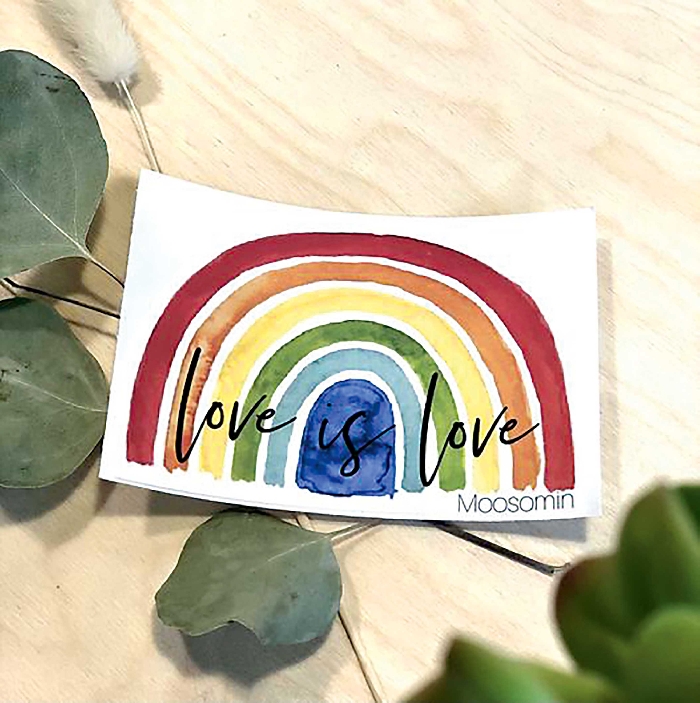 Bailey Koroluk is hoping to paint a rainbow crosswalk in Moosomin this spring, and has already started the ball rolling on fundraising for the project, with lots of community support.

Koroluk raised around $1,000 within a day from donations and from the sale of rainbow Moosomin stickers that she had specially made as a fundraiser for the project. She says her next step is seeking approval from Moosomin town council for the project.



Koroluk says she feels painting a rainbow crosswalk will be an important project for Moosomin.
"I feel that it's really important," she says. "I'm an ally and I feel like it's really important for our community to see visual representation of everybody—all folks. I thought it was really important for inclusion. It's something I feel really strongly about."
Koroluk says she thinks it's good timing for the project.
"There has been lots of talk of painting the crosswalks anyway going on, so I thought it was a perfect time to get this in there as well at the same time if they're going to be painting them anyway. Why wouldn't we want a rainbow one?"
Koroluk says once she decided to start fundraising for the project she got a lot of support, and has already raised enough money to make the crosswalk a go.
"I contacted a few businesses and they jumped on board right away, really quickly to help out," she says. "So there's really a lot of support. There have been a lot of people wanting to donate without even wanting stickers.
"The stickers were kind of an experiment and we've sold almost 200 of them, and the school wants 50 of them too on top of that, so that's really cool. So we've had the stickers and private donations, and everyone's really supportive and excited about it."
Koroluk says any additional money raised that is not needed for the crosswalk will be used for other LGBTQ initiatives in the community.
"We're going to do a flag for the community and then the rest I'm hoping to give to the high school to their gay-straight alliance that they can use," she says. "They've used in the past to go to pride parades or maybe they can have a guest speaker at the school—something useful for those funds. We've well surpassed what I budgeted for the crosswalk project."
Koroluk has approached a Moosomin town council member about the crosswalk so that council can discuss it at their meeting this week. She says ultimately she'd love to see the crosswalk downtown or close to the school.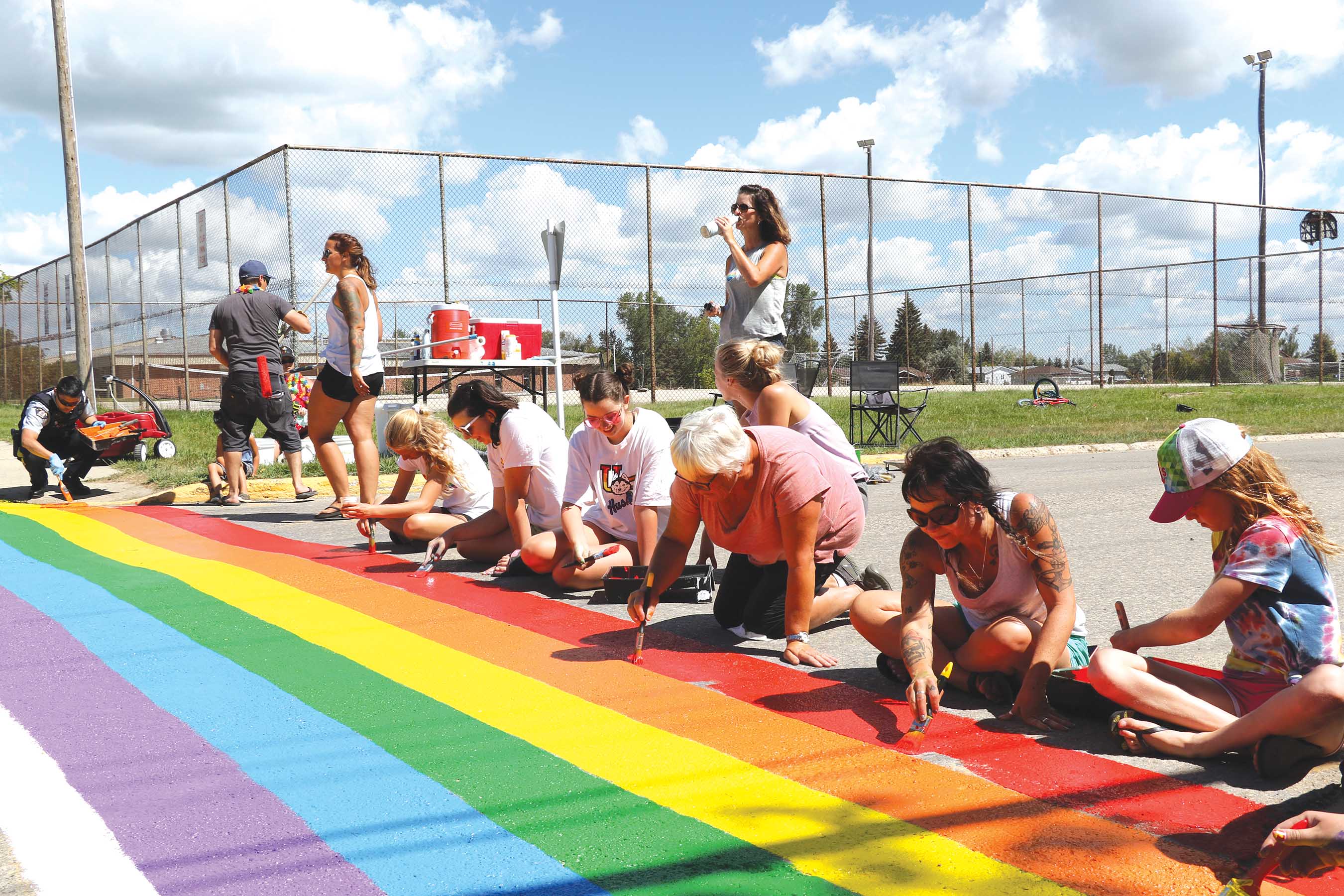 "Somewhere closer to downtown would be really cool or close to the school would be great. I think it's a happy way to start your day. I think it would be nice for the kids walking to school, and it would be a bright crosswalk and really easy to see as well."
Koroluk says it's good to see how much support there is for the project so far.
"It feels so good, it's just so nice. I'm really proud of all the people that want to be part of it. It's really cool," she says.
"Moosomin's always really supportive. Any time there's something, everyone works together. I know a lot of people in the LGBTQ community as well that live here locally and around the area, and allies to them, so it's really exciting to support them and be a good ally in any way that I can.
"I'm really excited for the actual painting day and I hope that it gets to happen. Love is love and that's all that it's really about is just spreading love."
Koroluk says anyone who wants to support the project, or other LGBTQ initiatives in Moosomin, can etransfer rainbowroadmoosomin@gmail.com. Stickers can be purchased by messaging her at Bailey Ko on Facebook. Stickers are $5 each.
If the rainbow crosswalk goes ahead, she says anyone is welcome to come help paint or watch that day.
Tweet