---
National Day of Remembrance and Action on Violence Against Women
December 22, 2021, 4:17 pm
Sierra D'Souza Butts, Local Journalism Initiative Reporter
---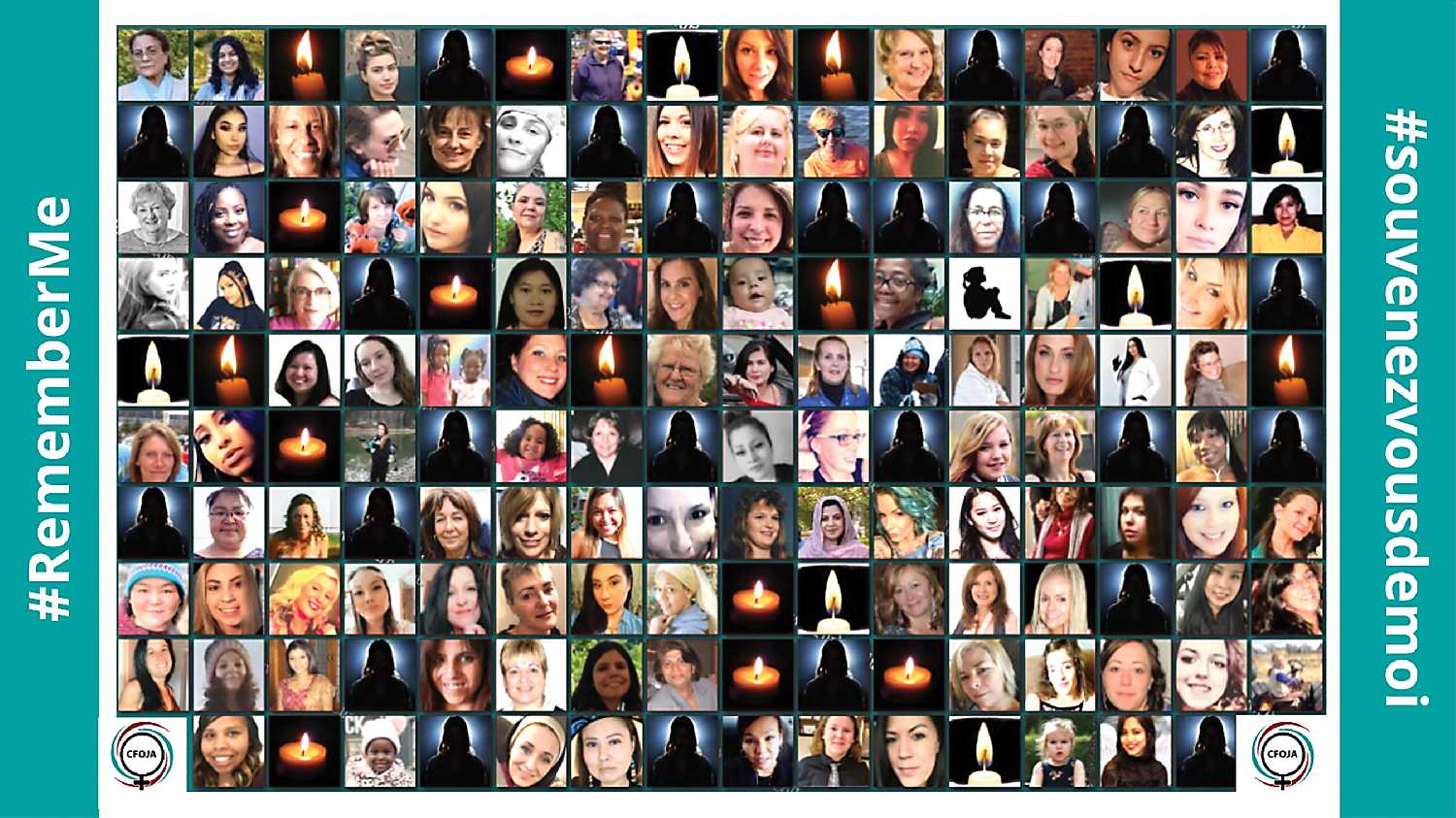 Monday was National Day of Remembrance and Action on Violence Against Women, a day dedicated to remember the loss of 14 young women whose lives were taken by the tragic mass shooting that happened on December 6, 1989 at Montréal's École Polytechnique.

The day also focuses on honoring those who experience gender-based violence, and to take action to stop the ongoing violence against women.

"Today is important because while certain things might be changing, the problem of violence against women is no less significant than it was when the Montréal massacre took place on December 6, because of that it also became the day to take action," said Crystal Giesbrecht, Director of Research and Communication at Provincial Association of Transition Homes and Services of Saskatchewan (PATHS).

PATHS is a provincial association whose mission is to support and collaborate with member agencies and others to address, prevent, and ultimately to eliminate intimate partner and family violence.

Giesbrecht said it is important for everyone to learn how to be there for women and girls in times where they face violence, within their intimate partner relationships.

"Very often, people who are experiencing intimate partner violence, might reach out to co-workers, family members or friends before they think of contacting police or reaching out to a domestic violence shelter. We can really have a huge impact when community members know how to effectively respond and say things that can be helpful when they are supporting someone that they care about."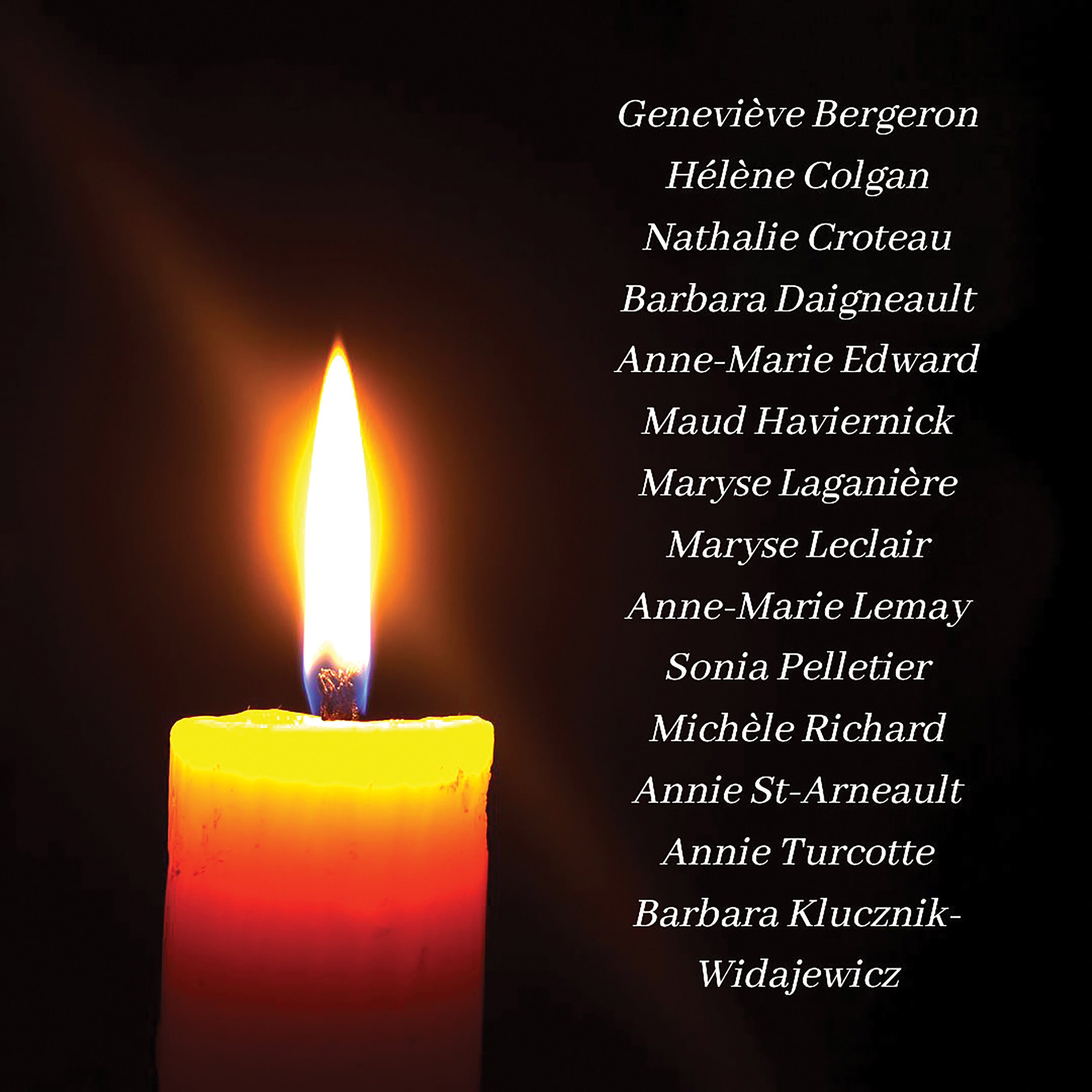 Femicide: why it's important
PATHS, along with other associations use the term "femicide," to describe the gender-based killings of girls and women.
"What femicide means is killings where women and girls are killed specifically because of their gender. In the work of the Canadian Femicide Observatory for Justice and Accountability (CFOJA), we try to look at what are the motives for those killings and so often there's a clear gender-based motive," said Giesbrecht.
"Many of those killings are domestic homicides, where someone is killed by an intimate partner. Others are other types of gender-based killings, like sexual homicides where women are killed because of gender."
She said that even though more men than women are killed in a year in Canada, their reason of death is not because of their gender.
"When you look at data of murders, homicides in Canada, there's more men who are killed overall in Canada in a year, but the difference is men are killed by strangers, by acquaintances, they're killed out in the community. Women are usually killed in their own homes and usually killed by intimate partners or family members."
"It's extremely dangerous for women and girls in Canada and it's more challenging when the problem happens at home, where people are supposed to have the right to be safe. That's why we have to speak about femicide differently, because the dynamics are different and what we need to do to intervene and prevent is different."
"So far this year, there have been 159 girls killed by violence in Canada. It continues to be a problem and it continues to increase. We have a lot of work to do, we're getting there in many ways in terms of public awareness and in terms of access to different support services, but the fact that we continue to have these really high rates across Canada and in our own province, show us that this is very much a current problem which has not been solved and is not changing."
According to CFOJA, there have been 159 women and girls, who have been killed in Canada since January 1 of this year to Dec. 6. The full 2021 report will be released early 2022.

SaskPolyTech hosts event to take action
On the day of remembrance, Giesbrecht spoke at the Saskatchewan Polytechnic event, where the school hosted an online meeting in support of "creating a culture of respect and taking meaningful action to ensure that tragedies like l'École Polytechnique de Montréal never happen again."
"The event was really good, it was a great turn out. It's such a good opportunity to talk about this with post-secondary institutions because they are in such unique position to have the information, and be able to intervene effectively."
Giesbrecht said the event focused on paying respects to the 14 young women whose lives were lost. She also talked about the dynamics on how to take action to stop violence against women in intimate partner relationships.
"We talked a bit of the dynamics of intimate partner violence, some of the red flags that some people may not be aware of, we talked about the statistics of prevalence of both, intimate partner violence and intimate partner homicide. We shared some case studies from here in Saskatchewan, in the context of people who have been killed in the context of intimate partner violence. But we also shared how people can recognize and respond when someone in their life may be experiencing violence, and what agencies can help and some tips on having a conversation in a good way."
She said the first step to help women who may face intimate partner violence, is to be aware of the local resources that are around in each area.
"I think something that is really important to know is that people can reach out to a domestic violence shelter or service, just to get some information or talk things through," she says.
"If someone is in a situation where they might be seeing some red flags, concerned about their own safety or they just don't know what to do, they can call a shelter and get some information to get help on making a safety plan, before they decide what actions they would like to take. I think it's really important that family members, co-workers who might be supporting someone who is experiencing violence, know how to connect someone with those agencies as well, and know how to keep the victim's confidence."
Local counselling and support centres, including shelters in southeast Saskatchewan can be found in Yorkton, Estevan, Weyburn and Melville.
Tweet