---
Kennedy Memory Garden lit for Christmas
December 22, 2021, 4:34 pm

---

The village of Kennedy's beautiful memory garden is lit for another Christmas season.

The garden is located on the village's main street. With its benches, picnic tables and beautiful plants, in the summer the garden serves as a place for people to meet, and once a year there is music held in the garden during the summer. However come winter, the garden is transformed into a winter wonderland.



A group of volunteers spend time decorating the garden for Christmas each year. Lights are strung on all the trees and shrubs and benches, and lit decorations are placed around the park. A lit nativity scene is placed in one corner of the garden, and along the building on the north side of the garden, colorful lights strobe across the snow.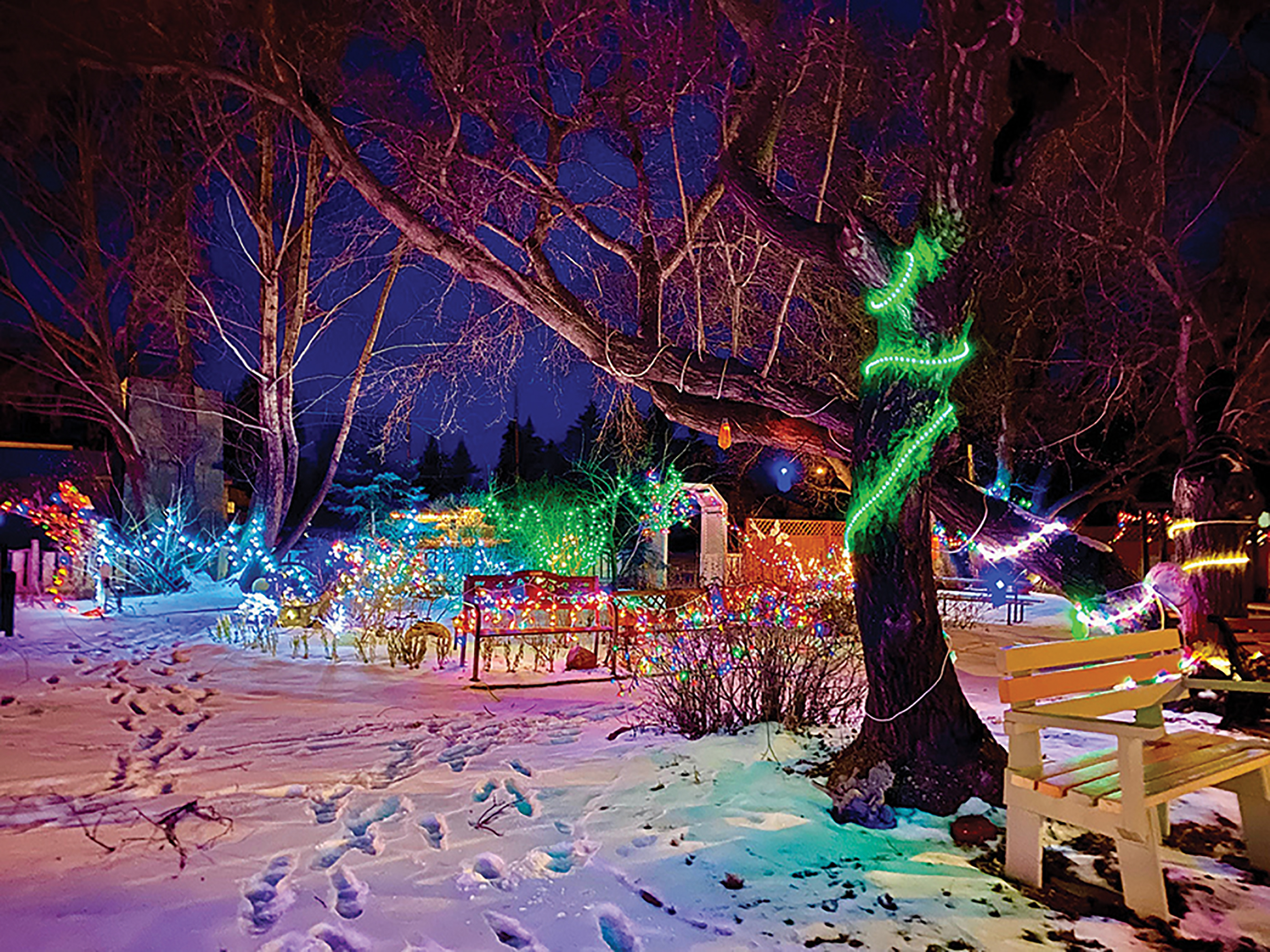 This year the decorating was done in October with about 12 volunteers coming out to help. The decorating took about two and a half hourse.
"Everybody seems to know what to do now, we've done it for a few years," says Clair Dorrance, with the Memory Garden committee. "We're pretty proud of it."

The memory garden has been in existence for about 15 years with Christmas decorations going up for around eight years.
Dorrance says lots of people come to look at the lights, with people coming off the highway to check them out.
Almost everything in the garden is donated.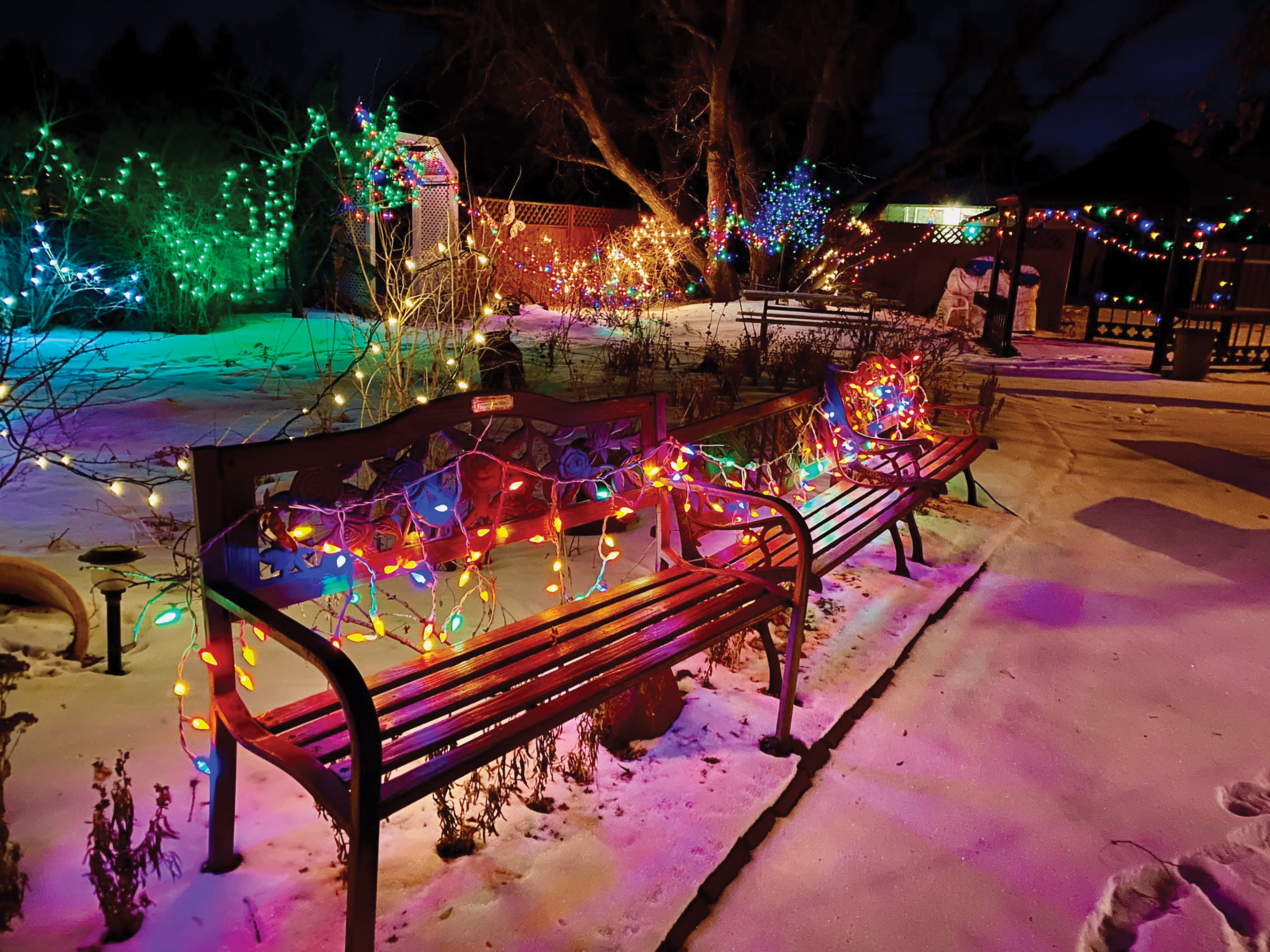 "People plant stuff in memory of loved ones, that's why it's called the memory gardens. Everything is donated in memory of people," says Dorrance. "(For Christmas) people donate strings of lights and we buy some, but it's mostly all donated."

The garden was started as a way to use empty land in the village and to beautify the community.
"There were these empty lots and we thought we'd try to do something with them because we knew nobody was going to build," says Dorrance.

Tweet