---
Celebration Ford donates $5,000 to help playground project in Moosomin progress
June 7, 2022, 4:12 pm
Sierra D'Souza Butts, Local Journalism Initiative Reporter
---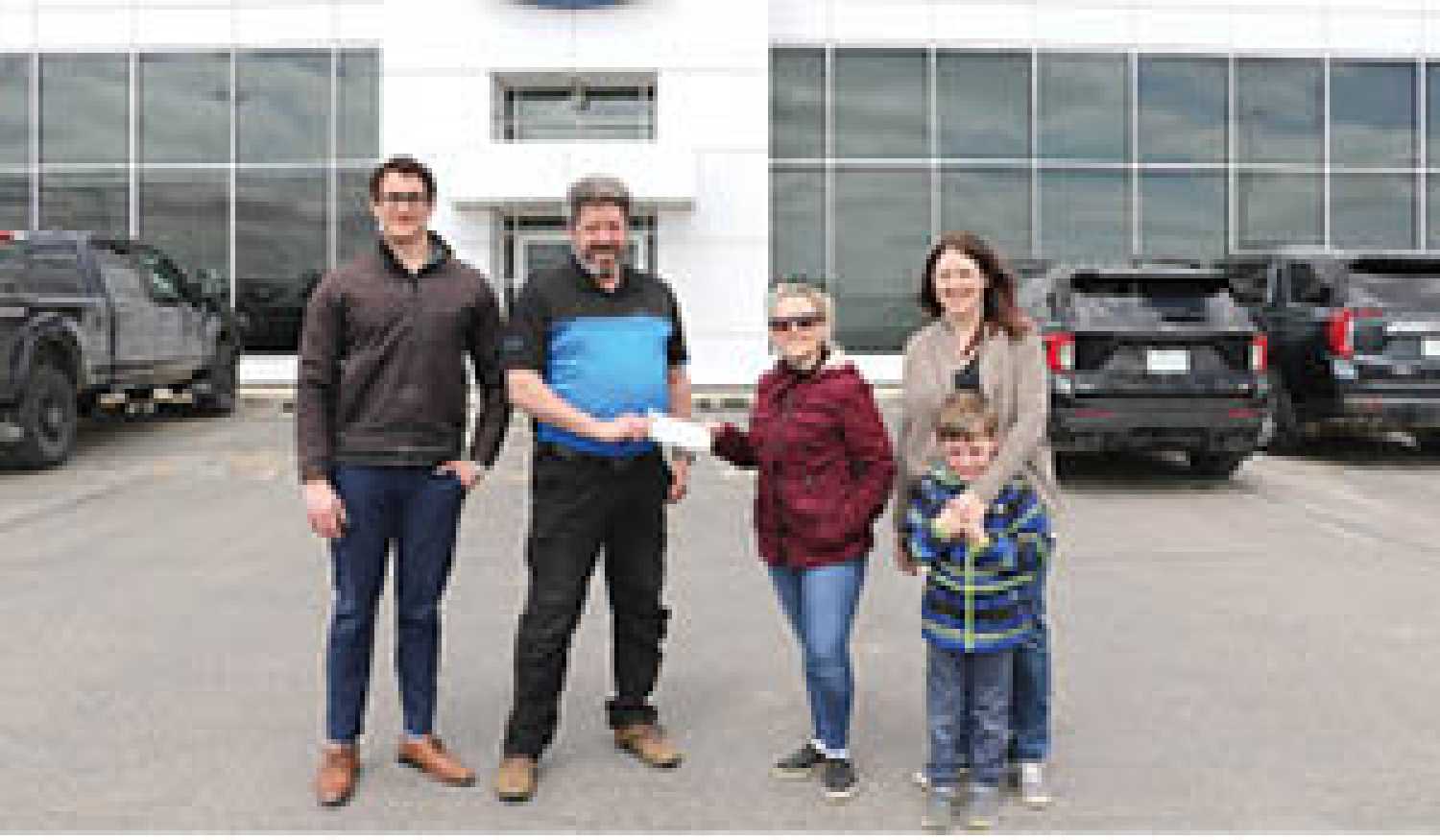 On Tuesday, Moosomin Eastside Playground Committee received a donation of $5,000 from Celebration Ford, in support of their project for building a park and playground in town.

After receiving the donation, the committee said they are at their half way mark for reaching their goal of $75,000.

"I think we're just over $30,000 from donations, our target is $75,000. We're making progress, it feels good," said Dana Jones of Moosomin Eastside Playground Committee.

She said the committee has been visiting different businesses to inform individuals about their project, in order to get the word out for donations and further sponsorship.

"We're planning on doing some fundraiser events after the summer, when it's not as busy for people" said Chelsea Doane, president of the committee.

Owner of Celebration Ford, Tyler Thorn said he was happy to contribute towards the project.

"We thought it was important to donate because it's important to have parks for kids. I have kids so I know having places for them to go to in town is helpful," said Thorn.

"I know council doesn't have a whole lot of money to provide for parks and we have to rely on the private sector to do it, and we're happy to help."

The committee's goal is to build the park and playground by summer 2023, however it depends on how quickly they receive donations and grants.

"Potentially that's our target, but we'll have to see how donations go," said Jones.

The committee has visited 22 organizations so far, and plans to visit more to get the word out.

The Eastside Playground Committee plans on building three play structures at the park which is intended to include all age groups.

The area of the park is 3,648 square feet. Aside from the three structures, there will also be benches at the park for residents to use.

People who are interested in helping or finding out more information about the project can email: eastsideplaygroundcommittee@gmail.com.

The group will be presenting their ideas at the June 21 Moosomin Chamber of Commerce Meeting.
Tweet