---
Food Truck Wars, Elkhorn Western Weekend coming up on the August long weekend
July 20, 2022, 9:18 am

---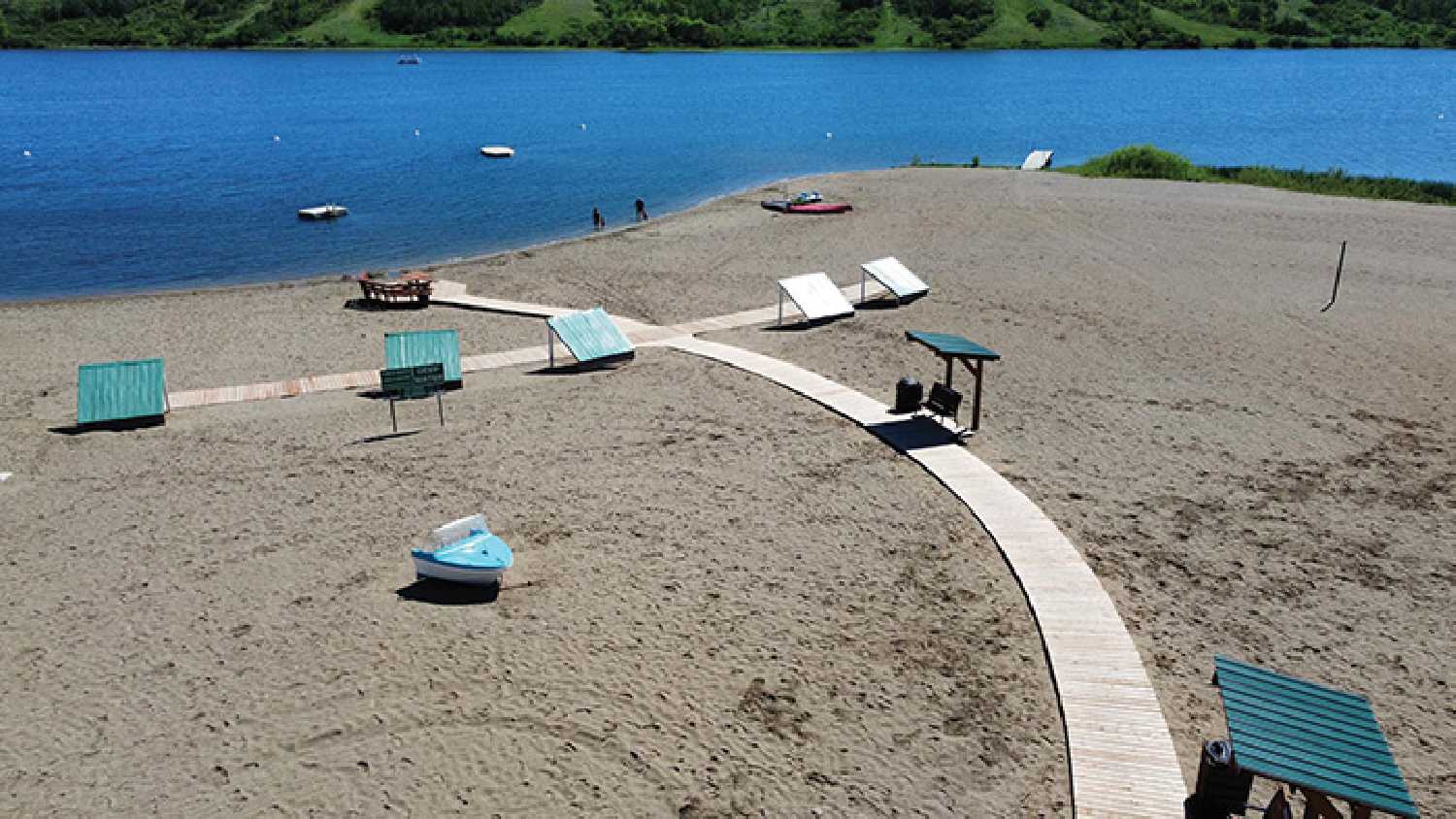 The August long weekend will see two major events in southeast Saskatchewan and southwest Manitoba, with the Food Truck Wars at Moosomin Regional Park and the Western Weekend in Elkhorn.

July 29-31 Food Truck Wars at Moosomin Regional Park
The August long weekend was long known at Moosomin Regional Park as the fireworks weekend, with an international fireworks competition taking place over the lake, and this year it will be a competition of a different sort, the Battle of the Prairies Food Truck Wars. It will feature food trucks Friday, Saturday, and Sunday, bounce tents, a market, a DJ Friday night and the Blu Beach Band Saturday night, scavenger hunts and much more!

"We're going to have an area where the food trucks will be set up and they will be closer to the stage," says Karen Hebert of the organizing committee. "And then we will have all of the vendors across from the store. We're going to have some of that cordoned off so that they can put their tables out. So it's going to have a little bit of a fair feel, and then the bouncy tents will be on the tennis courts on Saturday.

"We're just trying to make it more like a fair feel. People can just come down and we are going to have them park out in the ball diamonds. There will be some people with golf carts and other forms of transportation to move people from the ball diamonds to the main area. If they are concerned about making the walk there will be some transportation from up there to down below."

There will be 14 food trucks and 21 vendors set up at Food Truck Wars.

"We will have the same bounce tents as we had previously, but they have a new bouncy tent, and it's a 25-foot slide with a pool at the bottom, so that's a new addition to what they had to offer before," says Hebert.

There will also be some cartoon characters on site Saturday, and there will be a tennis tournament Sunday, along with two scavenger hunts—one for children and one for adults.

All three days the food trucks will be there, and Friday and Saturday the DJ and beer gardens will be open and Saturday night will feature a concert by the Blu Beach Band.

"We just wanted to do something different," says Hebert. "Even last year what we did with the bouncy tents, we were just trying to create a fair-like atmosphere, so we are going with that type of mood again"

July 30-31 Elkhorn Western Weekend
Pony chuckwagon and chariot races are the centrepiece of Elkhorn's Western weekend Saturday and Sunday, July 30 and 31. The event also includes live music with Lyle Baldwin both days, beer gardens, Slo-Pitch, a $1,000 Dash for Cash and so much more!

Tweet