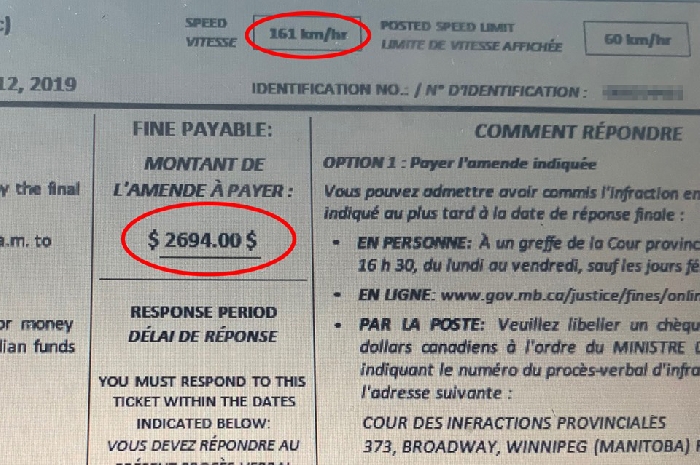 Manitoba RCMP issue ticket for almost $2,700
September 13, 2019 4:39 pm

---
Manitoba RCMP issues a traffic ticket for almost $2,700 Thursday.

Claiming he was late for church, a 25 year old was driving at 161 km/h in a minivan Thursday in a 60 km/h construction zone on Highway 16 and continued to speed within the zone, while workers were present.

He was Fined $2,694 and given a Serious Offence Notice.
Tweet