World-Spectator Obituaries
---
The World-Spectator has started to keep an online archive of all obituaries as of January 2013. If you are looking for an obituary prior to January 2013 please contact The World-Spectator at 306-435-2445 for more information.
---
Edward Garvey
October 6, 1929 September 27, 2017
In loving memory of Edward Garvey, who passed away with family by his side on Wednesday, September 27, 2017 at the Southeast Integrated Care Centre, Moosomin, Saskatchewan in his 88th year. Edward was predeceased by his loving wife Gerda and his parents Mary (1967) and William (1967) Garvey; his brothers Johnny, Willy, Dan and Davey and sisters ...
Darlene (DD) May Decorby
September 5, 1962 - August 6, 2017
DD Decorby of Moosomin, SK passed away peacefully at the Moosomin Hospital surrounded by her family on August 6, 2017 in her 55th year. Funeral service was held at St. Mary's Roman Catholic Church, Moosomin, SK on August 9, 2017 at 11:00 a.m. with Father Joseph and Father Mau officiating. Interment was in St. Joseph's Cemetery in the Qu'Appelle...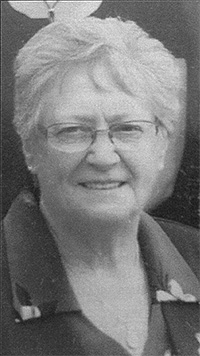 Edith Eileen Pederson
July 11, 1936- September 3, 2017
Edith was born on July 11, 1936 in the Kamsack/Pelly area to Ernest and Lillian Rhodes. She was the oldest of three children—a sister Margaret and a brother Doug (deceased). Edith passed away September 3, 2017 at Red Deer, Alta. At a young age the family moved to the Carnoustie District where she grew up and attended school. While out wor...
Mary Frances Osborne (nee Feader)
October 16, 1916 - August 24, 2017
After a life well lived Mary passed away at age 100 years on Thursday, August 24, 2017 at the Assiniboine Centre, Brandon. Mary was a much-loved and dear "Mother" to Russ Carefoot and beloved aunt of Kathy Feader and many other special nieces and nephews. Mary was born October 16, 1916 on the home farm near Fleming, Sask. She was the younger da...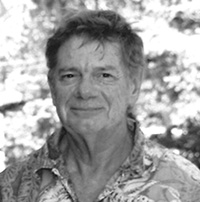 Walter Barnes
February 15, 1955- September 14, 2017
Mr. Walter John Barnes of Medicine Hat, Alta., formerly of Oxbow, Sask., passed away at the Foothills Medical Centre, Calgary on Thursday, September 14, 2017 at the age of 62. Walter was born in Indian Head, Sask. on February 15, 1955. Walter is survived by his four children: Keith of Regina, Paedrig and Pearl of Saskatoon and Sinnead of Oxbow; m...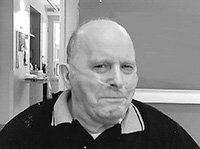 Norman John Stanhope
March 13, 1938- September 2, 2017
Norman John Stanhope passed away Saturday, September 2, 2017 at the Southeast Integrated Care Centre in Moosomin with his wife, Joan, at his side. Norman was born March 13, 1938 at Wilkie, Saskatchewan to Arthur and Gladys Stanhope. He was the second oldest of six children, Lloyd, Keith, Larry, Annette and Sharon. The family moved to the Hillb...
Paul Joseph Theodore Tourond
June 5, 1948 – August 21, 2017
It is with great sadness that we announce the passing of our dear brother and uncle Paul Tourond on Monday August 21, 2017 in Moosomin, Sask. Paul was born on the family farm in Ste. Marthe, Sask, the ninth of 13 children. In 1955 he followed two of his older brothers' footsteps and attended the Ontario School for the Blind in Brantford, Ont. Afte...
Debbie Roe (Metz)
June 11, 1953- September 10, 2017
Debbie Roe (Metz) aka Yukony/Yony was born June 11, 1953 in Fairlight, Sask. After a short battle with cancer, Deb gained her Angel Wings on September 10, 2017 at the young age of 64. She was surrounded by her family until the very end. Debbie enjoyed many things in her life but what brought the biggest smiles to her face were her grandchildren ...
Jared Tyrel Robertson
February 2, 1991-August 7, 2017
Jared Tyrel Robertson passed away instantly on August 7, 2017 in Lloydminster, Alberta as a result of a tragic motorcycle accident while riding with the Disciple Christian Motorcycle Club to which he belonged. Jared was born on February 2, 1991, to Al and Valorie Robertson in Regina, Saskatchewan. With an older sister Natasha and a younger brot...