---
Esterhazy council concerned about reduced postal box access
Decision to lock mailbox area was made due to vandalism, theft
December 18, 2019, 9:07 pm
Kara Kinna
---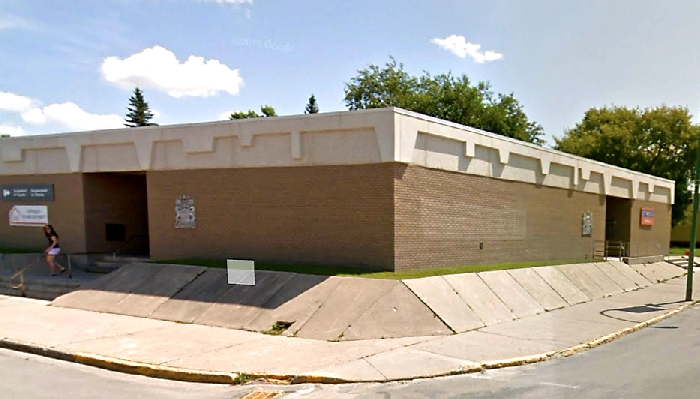 Starting Monday, Dec. 16, there will be limited access to postal boxes in Esterhazy due to incidents of vandalism and theft at the post office, and Esterhazy town council is concerned that the reduced access will cause problems for residents of the town who can't get to the post office on the hours that it's open.

At their regular town council meeting last week, Esterhazy Town Council received a letter from Kevin Zimmerman, Local Area Superintendent with Canada Post.

"As you may be aware, over the past year and a half there have been numerous acts of vandalism and in some cases theft of mail from the box lobby at the Esterhazy post office," wrote Zimmerman. "

During this past year we have attempted to resolve this problem by various methods, including restricting access to the postal box lobby during the week and on weekends with the help of our staff from the office. Unfortunately, with limited resources, we are unable to monitor and secure the closing of the box lobby during off hours.

"Canada Post has a mandate and duty to ensure the security of the mail for our customers and your community. It has been determined that the only way to preserve the integrity of the mail will mean that access to the postal box lobby will be limited to the working hours of the office."

The letter went on to state that starting on Monday, Dec. 16, the postal box lobby will only be accessible to the public from Monday to Friday from 8:30 am to 5 pm, and closed Saturday and Sunday. The exception is a few Saturdays in December—December 7, 14, and 21—when the post office was scheduled to be open from 9 am to noon.

At the council meeting last week, councillor Tenille Flick expressed her concern with the restricted access.

"Can we write a letter? Do we have any say in this?" she asked.

She pointed out that not everyone would be able to get to the post office between the hours of 8:30 and 5. A number of councillors worried that it would affect people who work shift work at the mine. One councillor pointed out that surely some of the mail boxes would start to fill up with mail that couldn't be picked up.

The councillors wondered why a camera couldn't be installed, or why the post office couldn't be left open after 5 pm when there were cleaning staff there.

Councillor Tenille Flick said she felt that Canada Post should consider leaving the post office open later than 5 pm—even if it were just for a few hours.

"I think it's within our right as council to voice our objections to it," said Mayor Grant Forster.

Council decided to draft a letter to Canada Post asking them to consider leaving the doors open until at least 7:30 pm.

In an interview with the World-Spectator last week, Canada Post Local Area Superintendent Kevin Zimmerman said the measures were permanent, resulting in a number of issues that started just over a year ago, then stopped for a while, and then started back up again. He said Canada Post has a mandate to keep its customers' mail safe.

"Over the last year and a half we had more than several occasions where there was vandalism to the boxes," he said.

"At that point we put some measures in place, it seemed to go away and then this last October it started again. We put other measures in place, but we have limited resources with our staff and we weren't able to continue unlocking and locking the doors during off-hour time.

"Some of the things we looked at really wouldn't have been an appropriate solution to secure the mail, other than locking it at this point when no one is there."

Zimmerman says boxes were being broken into and in some cases, mail was being stolen.

"We had some businesses that were affected. We've spoken with those businesses. We didn't know everyone who was affected because in some cases, when the boxes were pried open, they were closed again and there was no visible damage, and then with the boxes closed we didn't know it was tampered with.

"Last year at one point we had looked at a security camera which was not corporately approved. Typically in processing plants there may be cameras set up in some areas. Those are monitored 24 hours a day. We didn't have that system set up at the Esterhazy office to do that. We had a little security camera set up that hooks up to a phone. But because we couldn't control that 24 hours a day, it wasn't something we can keep in place.

"It wasn't a corporately approved camera system. They do have systems set up in bigger processing facilities like Winnipeg, Regina, Saskatoon and those are monitored 24/7 but we didn't have that ability.

"It should be monitored by our security services, not by employees. That responsibility is just too great for any one employee to be in charge of. The camera was removed, and at that time things had settled down (with the theft and vandalism).

"But they came back again. We don't know if it's someone in the community, a transient who comes through, we don't know who it is. We have the RCMP doing drive bys for extra security measures, but it's hit and miss and they are busy folks and you can't tell, unless you are in the office, that someone is stealing."

He said in the fall the staff were coming back in the evening to lock up the post office after 5 pm, but there are not enough staff in Esterhazy to continue with that.

"What we did in October and November, the staff would leave at 5 pm, they would come back at 7:30 pm to lock the doors, and Saturday and Sundays as well they'd come back at 9 in the morning to open and then come back in the evening at 5 pm to close the doors. With limited resources we just couldn't be consistent with that. We have three employees there, two maybe live in town, one doesn't, and to be able to continue that, we just couldn't."

Zimmerman pointed out there are ways that people can get their mail if they can't be there from 8:30 am to 5 pm.

"There are other processes in place with Canada Post. One would be to have several keys, and maybe a spouse is at home, maybe there is someone who can go to your box and collect your mail for you during the office hours

"You can give a letter of signing authority from the post office. We have forms and you can designate someone to sign on your behalf, so if you have a parcel to pick up that requires a signature, they can collect it at the office during the open hours.

"We have a duty and a mandate to secure the mail. The question is, how many people are actually effected by the change? We know there are shift workers. It's a fair sized community. Yes some are going to be effected. I guess what is the trade off? Knowing that your mail is secured or having to arrange for someone else to pick up your mail every once in a while?

"And we understand (the situation), we are not going to return mail. If a box is full, our process is to not damage the mail putting it in the box, we will pull that mail and put a card in there to say you have mail to pick up, and we are going to hang onto that mail. Typically it's a two-week period, and then there is a return process. But in this case we will not do that under the circumstances and hang on to it longer and reach out to customers and give them a call and say 'hey you have quite a bit here that should be picked up.' There should be no fear in mail being returned."

He says if people have concerns about the decision to protect the mail in Esterhazy, the best way to address them might be to contact their MP.

"We've made a decision at this point what we are doing going forward. I guess if the community has concerns they can talk to their MP, and the MP could go forward to Canada Post," he says.

He added that he will be reaching out to Esterhazy Town Council to address their concerns as well.
Tweet