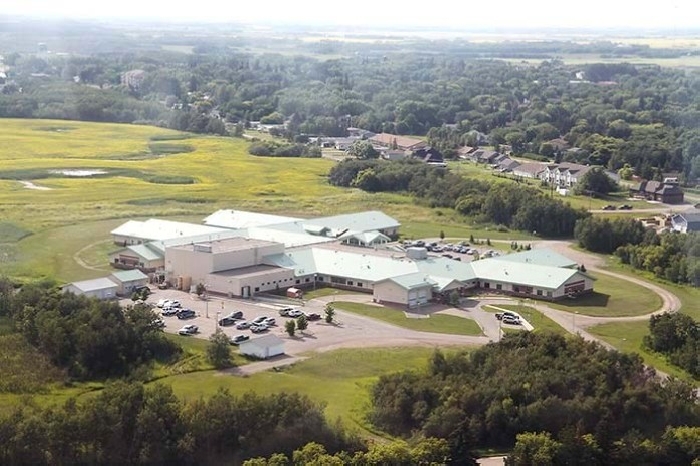 Moosomin physician shortage solved
After meeting with Minister Warren Kaeding
January 6, 2020 7:28 am
Kevin Weedmark
---
A temporary physician shortage in Moosomin has been solved after community representatives and Dr. Wessell Roets of the Moosomin Family Practice Centre met with Minister of Rural and Remote Health Warren Kaeding in December.

The lack of an adequate number of physicians led to the closure of the emergency room at the Southeast Integrated Care Centre in December. Among the new measures:

A locum physician, Dr. Wemi Jayeoba, is already in place and will be in Moosomin for three months.
Two physicians under the Saskatchewan International Physician Practice Assessment program are expected to arrive in Moosomin by mid-January.
The provincial government will fast-track the arrival of a South African physician recruited by the Moosomin Family Practice Centre, who is expected to arrive this summer.
A nurse practitioner, Jenna McBryan, is working with the Moosomin Family Practice Centre. A Nurse Practitioner (NP) is a Registered Nurse who works in a primary health setting, has additional education and training, writes a national qu​a​lifying exam or has passed stringent requirements for licensure, and is licensed by the Saskatchewan Registered Nurses Association as an independent practitioner. A Nurse Practitioner can ​​​diagnose and treat common medical illnesses and chronic medical conditions such as diabetes and COPD, can order tests such as laboratory tests, x-rays and ultrasounds, can perform common procedures such as removal of moles, excision and drainage of abscesses and suturing of simple wounds (cuts), and after assessment, can prescribe medications.
Moosomin Mayor Larry Tomlinson says he is happy with the response after the local group met with provincial representatives.
"The Deputy Minister got back to me to let me know that the two SIPPA doctors can start in mid-January if they pass their final test, we have the locum working now, the nurse practitioner is working—she is in the clinic now," he says.
"The doctor from South Africa we have been working on bringing here, it was looking like it could be up to a two year process, but the Deputy Minister said it looks like they could get him here by the end of July, and the only thing that would hold him up was immigration. He has a wife and a child so hopefully we can help them become part of the community."
Tomlinson said he was impressed by the response from the provincial government.
"They are doing everything they can for us. They listened to us, they heard what we are saying, and they are working with us."
Tomlinson said the community needs to keep working hard to keep ahead of the physician situation. "The community engagement group has to keep working on it. It has to be something we keep working on."
Tweet