---
Dakota Holloway Memorial Hockey Tournament raises over $8,000
March 26, 2020, 5:40 am
Kara Kinna
---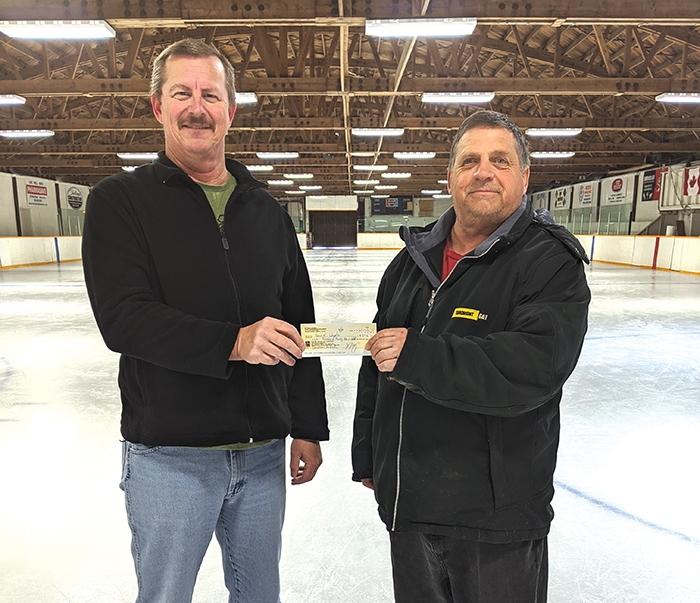 The sixth annual Dakota Holloway Memorial Hockey Tournament held on Jan. 24 and 25 has raised over $8,000 for the Wapella Rink.

Each year the tournament is held in memory of the late Dakota Holloway, with all proceeds from the tournament going toward Wapella rink upgrades and renovations, as well as an annual scholarship to a local high school student.

The tournament consists of eight teams playing three-on-three hockey, as well as a silent auction, shootout calcutta, pancake breakfast and roast beef supper.

While the tournament is a fundraiser each year, Brandon Munro, who helps organize the tournament, says it's also about remembering Dakota, who passed away at age 20.

"I think it's important to get together every year with people from the area and remember Dakota and do something fun that he would have enjoyed," Munro.

"He was fun, really caring, he'd give you the shirt off his back," says Munro.

"Growing up I always played hockey against Dakota, that was how I got to know him to start with, and then he started dating my sister. Hockey was something that we shared. He was passionate about hockey. He was a big Calgary Flames fan and the town of Wapella is pretty small but it's a pretty big hockey town so this tournament something that can get everyone together.

"We just wanted to do something in his memory, we didn't want to let him be forgotten. We wanted to get everyone together because this is really the only time of year that you get all the people that knew Dakota in one place."

Munro says he hopes to see the Dakota Holloway Memorial Hockey Tournament continue to be an annual event for many years to come.

"The plan is to keep it going for as long as we can for sure," he says.
Tweet