---
CEBA expanded to cover more businesses
May 22, 2020, 3:11 am

---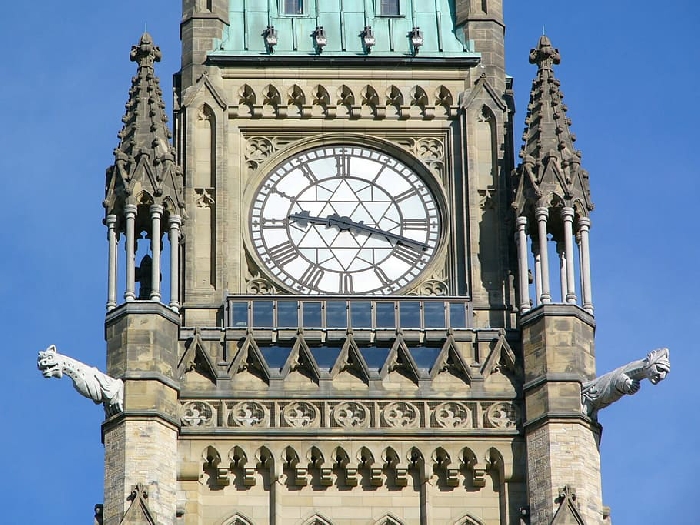 This week, the federal government announced an expansion to the eligibility criteria for the Canada Emergency Business Account (CEBA) to include many owner-operated small businesses.

Previously, the program applied only to businesses with business payrolls between $40,000 and $1.5 million. Some small businesses didn't qualify because owners paid themselves dividends rather than through payroll, or didn't pay themselves at all.

The changes to the CEBA will allow more Canadian small businesses to access interest free loans of $40,000. $10,000 of that does not have to be repaid if the other $30,000 is repaid by the end of 2022.

The program will now be available to a greater number of businesses that are sole proprietors receiving income directly from their businesses, businesses that rely on contractors, and family-owned corporations that pay employees through dividends rather than payroll.

To qualify under the expanded eligibility criteria, applicants with payroll lower than $20,000 would need:

a business operating account at a participating financial institution

a Canada Revenue Agency business number, and to have filed a 2018 or 2019 tax return.

eligible non-deferrable expenses between $40,000 and $1.5 million. Eligible non-deferrable expenses could include costs such as rent, property taxes, utilities, and insurance.

Expenses will be subject to verification and audit by the Government of Canada. Funding will be delivered in partnership with financial institutions.


Wagantall still disappointed

Following Tuesday's federal government announcement to expand the eligibility criteria for those applying for the Canada Emergency Business Account (CEBA), Cathay Wagantall, Member of Parliament for Yorkton-Melville, said she continues to be disappointed by the Liberals' non-sensical approach to determining which small businesses should be eligible for federal support.

"It appears the Prime Minister prefers doing incremental announcements that allow him to keep him dictating communications rather than doing what's best for our small businesses," said Wagantall.

"Right from the beginning of the COVID crisis, my Conservative colleagues have put forward practical, common sense solutions which would have had an immediate impact on our small businesses," said Wagantall. "Our solutions have ranged from refunding the GST remitted to provide immediate cash, to expanding the eligibility criteria and removing the requirement of a having a business account to qualify to CEBA.

"While I am pleased to see that the Liberals are implementing one of the proposed changes and will now allow more businesses, including sole proprietors and dividend earners, to apply for CEBA, the business account requirement remains in place."

As a small business owner herself, Wagantall said many small business owners use their personal bank accounts for their operations. The type of bank account used by a business owner should have no bearing on eligibility for government support.

"Conservatives are calling on the government to make the CEBA more accessible to businesses by removing the requirement to have a business account," said Wagantall. "Canada's Conservatives will continue to put forward practical solutions to fix the Trudeau government's programs so that no small business falls through the cracks."


CFIB happy with changes to program

The Canadian Federation of Independent Business says it is happy with the federal government's decision to expand the eligibility criteria for the Canada Emergency Business Account (CEBA) program to include businesses with no payroll.

For many weeks, CFIB advocated with government to expand this $40,000 interest-free loan program to more businesses, particularly some of the smallest businesses currently excluded as they cannot demonstrate a 2019 $20,000 payroll.

"CEBA loans have been a lifeline to many small firms, particularly as 25 per cent of the loan (up to $10,000) is forgivable, helping them cover some of their fixed expenses," said Dan Kelly of the CFIB.

"It is good news that family businesses that pay themselves in dividends, those that employ contractors (e.g. gyms) or those that rent chairs (e.g. salons) will soon be able to access the program. It is critical that this expansion of the program be rolled out as quickly as possible, as the firms that were excluded have gone two months with little assistance and are now facing another rent deadline of June 1st.

"It is also encouraging to hear that new businesses and those with personal bank accounts will soon be included through a separate stream of the program. We stand ready to work with government on ensuring the details of this program work for small business owners.

"With many provinces now looking towards reopening their economies, small businesses will need ongoing support to get through the months ahead," Kelly added. "CFIB has recommended to the government that it increase the total amount of the CEBA loans and the forgivable portion. The initial $40,000 may not be enough for many businesses who continue to be shut down or those facing a long recovery period. Further expansions for firms with a 2019 payroll above $1.5 million should also be considered."

Business owners who need help parsing provincial guidelines or the programs that may be available to them can now access CFIB's tools, services and expert advice for free at cfib.ca/introductoryoffer. We urge all small businesses to add their voice to ours through our weekly COVID-19 surveys to ensure governments provide them with the programs and support they need as they navigate the coming months.

Launched on April 9, 2020, the CEBA provides zero-interest, partially forgivable loans up to $40,000 to small businesses that have experienced diminished revenues due to COVID-19, but face ongoing non-deferrable costs such as rent, utilities, insurance, taxes, and employment costs. Twenty-five per cent of this loan is forgivable if repaid by December 31, 2022.

The CEBA is administered by Export Development Canada, which is working with Canadian financial institutions to deliver the loans to their existing business banking customers.

When first launched, the CEBA was designed to allow for rapid deployment of credit to businesses with 2019 payroll between $50,000 and $1 million. The government then expanded the eligibility parameters of the program, by increasing the payroll eligibility range to between $20,000 and $1.5 million.

Since the CEBA's launch, over 600,000 loans have been approved, representing a total of more than $24 billion in credit.
Tweet