---
Record number of visitors at Regional Parks
July 15, 2020, 4:14 am
Victor van der Merwe Local Journalism Initiative Reporter
---
After spending the weekend at Moosomin Lake, it is clear that people have been chomping at the bit to go out and do something with their free time. With restrictions being lifted one after the other, people are flocking to the lake and other surrounding regional parks. Festivals, rodeos, local sporting events and concerts are still cancelled, but it is clear that the local citizens need very little reason to go out and enjoy themselves. This is all good news for Wayne Beckett from Moosomin Regional Park, Clint Poelzer, this year's manager of the Lake Park Store and Cassidy Buchberger Clubhouse manager at Carlton Trail Regional Park.

Everyone expected a busy season
In May the provincial government started phase one of their Re-Open Saskatchewan plan. This included the re-opening of previously restricted medical services, golf courses, parks and campgrounds.

Knowing that folks would have fewer options than they did in the past, the regional park boards where sure that they would be busy.

"We thought it was going to be busy, because what else are people going to be doing," says Buchberger.

Beckett, who saw very little difference in early long term site bookings even when the fireworks weekend was cancelled shared this feeling.

"People booked that date in early March like they do every year. At that point nobody knew what was going or wasn't going to be allowed. When the park board made the decision to cancel the fireworks some people cancelled their site, but very few actually," says Beckett.

The question now became how to accommodate everyone and still be safe. It seemed that the spirit of "we are all in this together" was alive and well with potential campers who where very understanding about new camp regulations pertaining to short term campers in early June. To keep everyone safe, the government asked that those who are camping for less than a month, have an empty camp site between them and their neighbours essentially allowing only for 50% capacity for short term campers. However at the lake, there isn't a designated short term and long term camp site. To simplify matters, Beckett to discontinued the online booking program and he and his team to prospective visitors personally to make sure that everyone could be accommodated while still being safe and legal.

"I think the people wanted to come camping but wanted to be sure we are following the new guidelines,"says Beckett.

"I think people were a little more understanding when we were trying to juggle them into our site. We tried to accommodate as many people as possible. We wanted more people camping and still follow the guidelines."

Beckett, however used the provinces business response group, created to gather feedback from businesses about how the government is handling the pandemic, to convey his concerns regarding the 50% rule.

"The business response group that was responsible for administrating those plans asked for feedback. I responded a couple of times and got other regional parks to respond as well just to help our cause. We weren't trying to bend any rules we just wanted clarification and justification for some of the guidelines and it all turned out pretty good. We played by all the rules If it meant shutting down some facilities, we did that. We still adhere to regulations,"says Beckett.

As the month of June rolled on, and as the parks people kept an open dialogue with the province, it was soon decided that all sites could be booked at 100% capacity as long as it is safe. It was during this time that Beckett learned that the Lake Park Store would be allowed to operate under new safety guidelines. Beckett sent out a notice via Facebook to see if anyone would want to run the store this year. Clint Poelzer answered the call.

"I applied for it in years past. I was beat out by somebody else. This year those two people didn't take it. Wayne put an add out on Facebook. I shot him a text and said I am interested and ten minutes later my phone rang," say Poelzer.

Beckett was all too glad to get Poelzer on board, who in past years had a concession tent at the lake during the fireworks weekend.

"Clint responded right away. He is a good fit. He's been out here before during our fireworks event selling his products. He has been doing very good. The weather has been very good and he is reaping the rewards," says Beckett.

The store open and the campsite at 100% capacity everyone braced themselves for the campers to arrive and even with all their planning, the number of people who came out to visit the lake was in Poelzer's words "Absurd!"

"Its a little bit surprising because we didn't really know what to expect with how the season started with all the Covid restrictions, but we have been pleasantly surprised by the amount of people wanting to camp," says Beckett.


Carlton Trail's New Clubhouse Manager's Trial by Covid
Over at the Carlton Trail clubhouse, Cassidy Buchberger had trouble keeping ice on hand.
"It has been insanely busy. We are always out of booze, ice, the kitchen is always busy. The campsites are full every weekend. The week is busy but there are still a few sites available. We had to up our staff. Everyone was kind of ready in here but I never knew we'd sell out (of everything) so fast all the time! We sold out of 80 bags of ice in 4 days," says Buchberger.
Last year, Buchberger was the person who helped out the clubhouse manager, Claire DeCock. However, when DeCock decided to step down, and take it easy this summer, Buchberger took over.
Like all large gatherings, the Canada day fireworks that happens at Carlton Trail was also cancelled, yet it did not slow down camping.
"We usually have a big Canada Day celebration. We have fireworks in the evening, we have an events building and we usually have different bands playing all day and a bouncy castle and face painting. All that had to be cancelled. Every campsite was still booked that day," says Buchberger.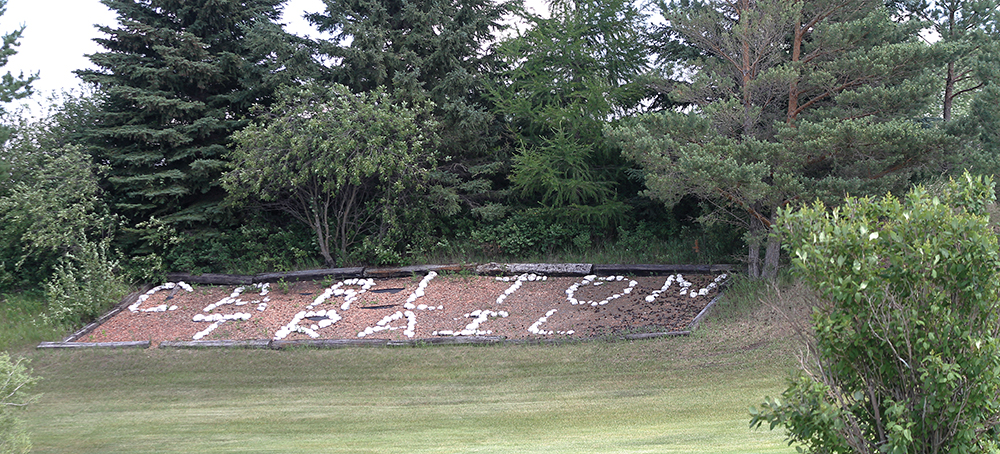 Big Plans for Lake Park Store
The first two weekends were a bit of a challenge for Clint Poelzer as well.
"I wasn't sure what to expect. Wayne had told me the park is full pretty much up to the August long weekend and that to date it as been busier than they have been in years past," says Poelzer.
Just like the Carlton Trail clubhouse, the Lake Park Store is looking to up the number of staff, especially since Poelzer is hoping to expand his menu.
"If I can get enough people, we are looking to do a full lunch and full supper menu to go with our full breakfast," says Poelzer.
There is even talks of a reservations only lobster night if all goes well.
The loss of special events and festivals will absolutely see a reduced number of people in all the regional parks on the days that those events where to happen, however it seems the trade off is that average business is higher than in recent years past.
"I gotta think we are up 30% or more jus based on the activity around the park, The boats on the lake and the people on the beach I have never seen it this busy (in July). It is nice to see the beach full of people and lake full of boats," says Beckett.
Tweet