---
Moonlight Madness will look a little different this year
November 23, 2020, 7:53 am
Rob Paul - Local Journalism Initiative Reporter
---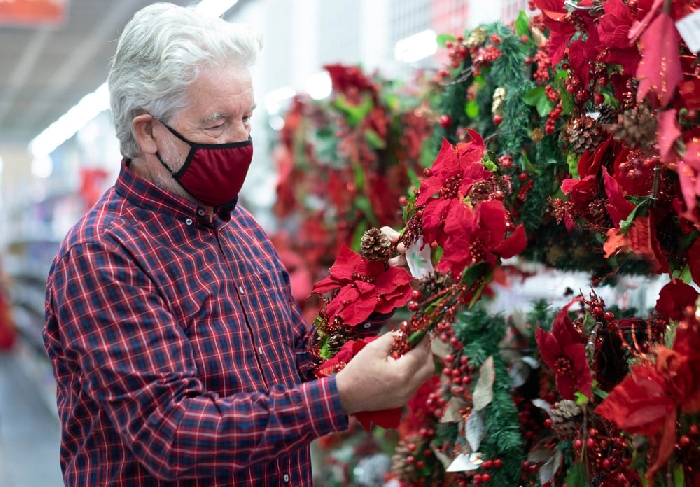 As the holiday season begins, things are going to be different this year with the Covid-19 pandemic leading to plenty of adjustments across Canada. In Saskatchewan, stores remain open across the province with Covid-19 protocols in place to keep customers safe as they begin their holiday shopping.

Although stores are open, adjustments have had to be made to ensure there's more space for customers to distance. This has carried over to annual Moonlight Madness sales in the local area.


Moosomin
Usually Moosomin is packed with people during Moonlight Madness at the beginning of the holiday season. It's not just a shopping event in Moosomin, it's a day of fun and celebration with everything from a draw to hayrides.
This year though, instead of it being one big day, it'll be spread out over a week to accommodate the need for distancing while still encouraging people in the area to shop local.
"In a regular year we would normally have Moonlight Madness the first Wednesday of December and that would be the kickoff to the Christmas shopping season," said Moosomin Chamber of Commerce Secretary Kevin Weedmark.
"Normally the whole point of Moonlight Madness is to get everybody out to make it a big event and make it a lot of fun—there's just a real buzz around the night. The last few years we've had a train ride or a hayride where the kids can hop on the hay wagon with Santa. Flaman's in Moosomin ran the hayride last year and previous to that they had a little train they would take kids around on to add to the fun of the night and we had Cooper—the mascot for Co-op—go around town with coupons to hand out. It was all about the buzz of everybody coming out and getting together.
"This year we are starting earlier, with a Black Friday Week draw that people can enter all this week, to reward people for shopping locally. We want to start earlier than usual, because of uncertainty over changing Covid-19 restrictions. With some disruptions to supply chains as well, it makes sense to encourage people to shop early for Christmas.
"We're doing a Black Friday Week draw where people during the week of November 23 to 28 can go around to various stores and if they get their card stamped at five businesses then they can enter to win $500, $250, or $100 in Moosomin Bucks."
"The draw is something we always did on Moonlight Madness, you had to come that night and you had to go to five stores. What we're doing this year is we're doing one draw across the week of November 23 to 28 so people can spread it out over the week and they're not all together at one time. Then we'll be doing a second draw, the Countdown to Christmas draw, December 1 to 12.
"It's the same prizes for each draw—$500, $250, or $100 in Moosomin Bucks—and rather than having them have to go to five stores on Moonlight Madness, they can spread it out over that week or for those 12 days.
"Some retailers will still be open on Moonlight Madness on Wednesday, December 2 for people who need those extra hours to shop. That evening shopping is still there as an extra shopping opportunity for people at a lot of our retailers, but we're spreading out the draw so that people have more time to take advantage of that.
"The draw is one of the things that made Moonlight Madness a success," he said.
"It was a little bit of a challenge sometimes for people to get to that fifth store, so you'd have people bring their cards in here afterwards and saying, 'I ended up going to one extra store and buying something extra just to make sure I got in on the draw.' People had fun running around getting those cards stamped. They can still do that—they just don't have to do it all in one night.
"Moonlight Madness and the draw is something that's really built up over the years. The last five years, we've had more and more people enter the draw every single year and we can see from the draw entries that come back that we're actually bringing in people from a wide area for the event—from Reston, Melita, Rocanville, Esterhazy, Whitewood, Virden, Wawota—and that was always part of the buzz. People would be running around trying to get those stamps and making sure they've bought enough to get into the draw."
Santa Day changes
"Because of Covid-19 there won't be a Santa Day with Santa photos—to do that with social distancing would just be too difficult," said Weedmark.
"What we will do on the first Saturday of December—December 5—we'll sponsor a free movie matinee—100% Wolf, a new animated movie for the kids at the Moosomin Community Theatre.
"The kids who visited Santa in previous years got a pass to a free movie. So we'll still have the movie, the theatre is limited a little bit in terms of what they can accommodate because of Covid-19, but they can still have 150 people, so hopefully it's an opportunity for some to get in some local shopping while their kids are at the movie.
"The Kinettes have handled the Santa photos for the last few years, and this year that just couldn't happen. But people might want to mark the evening of December 18 on their calendars.
"The Kinsmen and Kinettes are coming up with a plan for a Santa Parade for that evening, to provide a socially-distanced event as an alternative to Santa Day. The plans are just in the early stages so far, but there are a few groups on board already."
Shop local, shop safe
"We're encouraging people to shop local and shop safely, to support their local businesses and shop in the local area," said Weedmark.
He said with the fluidity of the pandemic, the chamber wanted to make sure that their adjustments for Moonlight Madness could go forward with the new restrictions before making their plans public.
"It's been an ongoing process," he said. "We knew that we'd need to make adjustments. With announcements the last few weeks, we weren't sure which direction things would go—we thought we might need to make further adjustments.
"We're very fortunate that our provincial government has said it will do everything it can to avoid having to go into a lockdown again. I actually spoke to the Premier about that this (Friday) morning and he said the government is doing everything it can to avoid that. So our retailers are able to continue operating, and we want to ensure that people have opportunities to shop locally and shop safely."
As 2020 comes to a close, it's not been the year anybody imagined and Weedmark hopes people support their community through these tough times by shopping local this holiday season.
"I think everybody has always appreciated our local businesses," he said. "We're really lucky all across this area, we've got some absolutely incredible local businesses that we're very lucky to have.
"I think with the shut down in the spring people realized just how important it is to have those local businesses here to serve them. I know it's easy to go online and click a couple buttons and order something, but I hope people realize the importance of having those local businesses, and do everything they can to support them this holiday season."
Esterhazy
In Esterhazy, they're trying to keep things as close to normal as they can this year with Moonlight Madness.
Although adjustments are being made at store owners' discretion, Moonlight Madness organizer Judi Kerr it hopeful this will give customers some sense of normalcy this holiday season.
"Moonlight Madness will be December 3," Kerr said. "We used to just have it from 6 p.m. to 10 p.m., but because of Covid-19 every store is going to run their own sale. Some are doing an all week sale and some are doing an all day sale. It's up to each individual business to advertise for what they're going to do. We're just trying to keep the numbers down in the stores, usually we're pretty full.
"Nothing has really changed other than the businesses adjusting their hours. I sent out an e-mail a couple weeks ago asking if the businesses wanted to do it over two Thursday evenings or try a virtual event, but everybody decided to go with the way that we've always been doing it, so there's no real changes. We're just trying to keep things as normal as possible. It's hard, but we're doing our best."
As for Santa Day, Esterhazy Rec Director Brenda Redman isn't sure if it will happen this year. She says they're working towards it in some capacity, but with the increasing Covid-19 cases and corresponding restrictions it's hard to commit to a plan right now.
One thing they will be doing in Esterhazy this holiday season is a Christmas lights competition with a prize.
"It's called Light the Night," said Redman. "How we're doing it is, anybody who want to be involved has to have their house decorated by December 14 and we're asking people to go around December 14 to 18 to vote on their top three places.
'The first place winner wins $250 Esterhazy Bucks, second place wins $150 Esterhazy Bucks, and the third place wins $100 Esterhazy Bucks."
Tweet