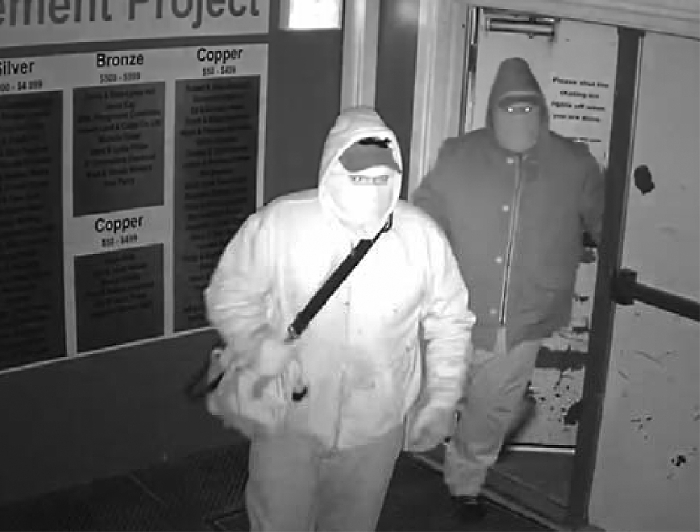 Maryfield rink, business hit by thieves
March 6, 2018 4:48 pm
by Sgt Scott Fefchak, Moosomin
---
On the night of February 26, the Maryfield arena and a business in town were hit by thieves. Stolen from the arena was some cash and liquor.

The suspects pried open a number of interior doors and also forced open a concession machine.

We had our forensic Ident Unit from Yorkton attend so we could attempt to locate physical evidence to link the people responsible to the crime. Obviously the two break and enters were likely done by the same people.

Unfortunately the thieves also struck again Thursday night at both places.


We've since learned this has been happening in Southwestern Manitoba as well when we liaised with Carlyle and Virden Detachments. This had also occurred in the RM of Elton north of Brandon a little while back.
If you know who the people in the picture are or if you've heard rumours/innuendo, please contact Cst Berkshire. If you know of people selling meat for very cheap prices, please let us know. We've included a picture of the packaging the ground beef was in that may be for sale.
It might not be nice to say but we get a nice feeling of accomplishment when we're arresting thieves.
Tweet