---
Patron back in court today
Facing assault chages for Regina incident
September 10, 2020, 10:29 am
Kevin Weedmark
---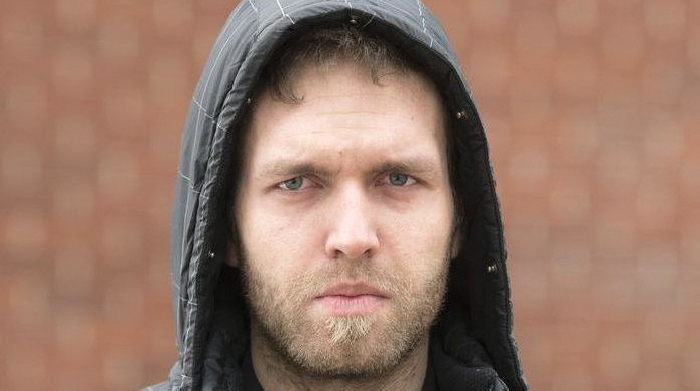 Travis Patron of Redvers, the leader of the right-wing Nationalist Party of Canada, and a candidate in Souris-Moose Mountain in the last federal election, will be back in court in Regina September 10 charged with assaulting two women in Regina.

Patron is currently on court-ordered conditions, including a curfew.

He was charged with assault causing bodily harm, aggravated assault and breach of probation.

Patron was charged after two women were allegedly assaulted after declining a ride home from him in Regina on Nov. 2 of last year.

Police were dispatched at around 2:30 a.m. to the 1900 block of Victoria Avenue after receiving a report of an assault.

Police say two women, aged 33 and 43, had just been assaulted Patron. They both had visible injuries from the incident and were taken to hospital for treatment.

The women and Patron had allegedly been in conversation earlier in the evening.

Patron offered them rides home, and when they declined, the alleged assault occurred, police say.
Shortly after 3 am on the night of the incident, the Regina Police Service was able to spot the suspect, walking on Victoria Avenue, but he refused to be interviewed.

Upon further investigation, police were able to determine his identity and arranged for him to be interviewed.

As a result of that interview Patron was charged with assault causing bodily harm, aggravated assault and breach of probation.

The breach of probation charge stems from a probation order made by a judge of the Province of Quebec on March 7 of last year.

One of the conditions of the probation order was for Patron to "keep the peace and be of good behavior."

He was arrested and charged November 9 and made his first court appearance November 12 where he was released and placed on court-ordered conditions.

Patron came last in last year's election in Souris-Moose Mountain.

Patron's scheme would contravene Elections Act
In an unrelated matter, Elections Canada says a proposed scheme by Patron to take advantage of the tax benefits of the Canadian Nationalist Party being a registered federal party would contravene the Elections Act.

Because the Canadian Nationalist Party is registered as a federal party, donations to the party are subject to a tax credit.

Patron had sent a letter to the town of Redvers suggesting donations toward town projects could be funnelled through his political party to take advantage of the tax credit.

Patron falsely stated in the letter to the town "Using the party, the federal government will match every donation by as much as 75 per cent." The federal government provides tax credits to donors, not matching funds to parties, despite Patron's claims in the letter.

In his letter to the town, Patron claimed that under his scheme "the town of Redvers would have a fund worth $3.25 million with an additional collective tax credit of $1.3 million directly from the federal government."

Patron sent the letter July 21 and it was in the correspondence for the August 12 council meeting. Town council took no action and filed the letter.

Elections Canada says Patron's proposed scheme would not be legal.

"What Mr. Patron is referring to in the letter is the tax credit individual contributors receive on their political donations—this is not a "government matching" program, such as when the government pledges to match donations to the Red Cross through their own relief fund, for example. The contributor receives the credit, not the political entity.

"In addition, the type of activity proposed in the letter would be prohibited by the Canada Elections Act, specifically under Section 369:

Prohibition — soliciting or accepting contribution
· 369 (1) No person or entity shall solicit or accept a contribution on behalf of a registered party, a registered association or a candidate if the person or entity makes a representation to the contributor or potential contributor that part or all of the contribution would be transferred to a person or entity other than the registered party or a candidate, a leadership contestant or an electoral district association.

Tweet