---
Berglund excited to share new music this Saturday
July 28, 2021, 9:25 am
Spencer Kemp, Local Journalism Initiative Reporter
---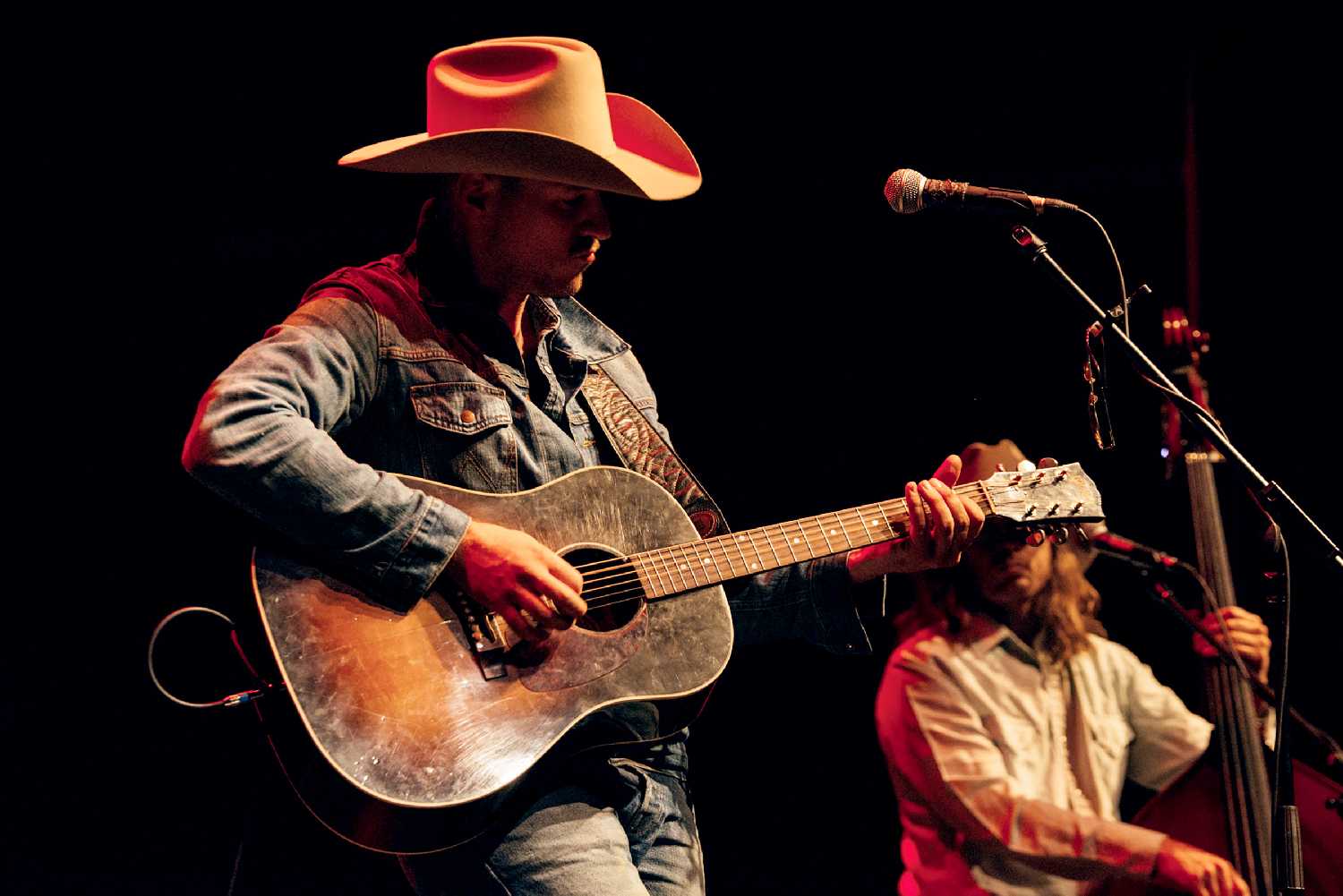 Kennedy-born singer-songwriter Blake Berglund will be performing at Moosomin Lake as part of Saturday's August long weekend celebrations.

Look DJ Services will open for Berglund starting at 4:00 pm on Saturday before Berglund begins his performance at 8:30 until midnight.

Berglund says he is looking forward to performing again after the Covid-19 pandemic put a hold on touring and in-person concerts.

He says that he took the time to write new music and find new ways to convey messages through music.

"Before becoming a songwriter I was just a writer, like with journaling or putting ideas down, and sometimes an idea that you think is a quick paragraph just to get something out of my mind, a new perspective on an issue or trying to figure out a problem ends up being six paragraphs, then it ends up being two blogs worth, and I find this is something that's been really foundational in my whole life. So I spent a lot of time in the pandemic writing, writing blog posts, writing essays, and then it just naturally came to me, I had this inkling where I thought it's nice to be a writer it's nice to be putting these blogs out, it's good to be writing long-form but I have always have been and I always will love to be a songwriter with how you get to express yourself with the parameters of songwriting and the rules of it when you eventually get to a certain point where you're comfortable with those rules and then you get to break all those rules and find something that's so unique to yourself. In the pandemic, I found a new unique self in my writing," said Berglund.

"I think that people who have been following me for 20 years and have supported me up to this point will know that my sound is always changing. There's always been a twang in it from the beginning but it's been really important to me to push and expand on the boundaries of what one would call country music. Through this pandemic I found myself falling in love with some real old country music and then just taking my blogs and taking my long-form writings and taking the ideas out of those and just making songs out of them. Then I had one, two, ten, a few dozen songs in this approach to the writing and I found it to be a really interesting way of stylistically changing what I'm doing and it'd be silly if I wasn't going to try some of that stuff out in Moosomin as it's my first show back after this writing period. I have the band together and there's a bunch of new stuff we want to run and the best way to get these out to the world is by getting these out to the world. That's going to be one of the big things coming up on the 31st is just trying new stuff."

Berglund says the show will have a little something for everyone, with a mix of covers, old content, and some of his new content inspired through the pandemic.

"A lot of artists that go on for three or four hours do a really covers-heavy show and mine most definitely is about 50 to 60 per cent cover songs, the other bit would be my material and my friend's material but I've always tried to put lots of originals in long shows and I try to nestle them in between songs that influenced that writing so you get a little bit of a storyline in these four-hour performances.

"Next Saturday in Moosomin there's going to be a whole swath of people who haven't seen me before or even heard of me before and it's my job to pull them in, keep them in, entertain them, and not sacrifice the integrity of who I am as an artist."

He says that concert-goers can expect a wide variety of different covers, including covers of songs by bands that inspired Berglund's career.

"We're going to play a ton of Marty Stewart stuff because he's so influential in my original writing, a whole bunch of Highway Men, Willie Nelson, Kris Kristofferson, that kind of stuff because of the influence that's been. I almost don't want to say it because it's going to be such an awesome part of the show but I just love The Hip, they're the greatest band of all time in my eyes and I've never played any Hip tunes in shows. It's going to be nice to bust out some Hip tunes along with the stuff I've been writing through the pandemic. It's pretty twangy, pretty country, and it's good to dance to."

Growing up in a smaller community, Berglund says he is looking forward to Saturday's performance as it reminds him of home.

"If there's something happening in town there's a good chance that everybody knows all about it rather than a small percentage in a larger centre. And it's a lifestyle that is my lifestyle and everybody is going to come to that show from Moosomin, from Fairlight, from Wawota, from Whitewood, from Kenosee Lake, wherever it might be from Rocanville to Redvers, all of southeastern Saskatchewan is such an amazing market in itself. It's a collective of small communities and, not to sound cheesy, those are my people. I'm a rural kid who grew up playing hockey and taking piano lessons in the southeast corner and now I'm 25 years into a music career and it's fun to just take that experience and reflect it back on the people who are showing up," said Berglund.

With this being his first performance since the Covid-19 pandemic, Berglund says he is nervous about getting on stage again but remains ready to rock.

"I'm nervous for other people's experience, truthfully. I made the decisions that I felt would be the safest for me to get in front of people and perform and I hope everybody else is making those decisions. We really didn't have anybody going to bat for the arts during the pandemic and that has forced everybody in the arts to have their own agencies as to when to get back to the world to make a living as everybody else has. So that's a reality I have to face on Saturday night is that I know I'm going to be safe, I know my bands going to be safe, and I hope that whether it's 200 or 500 or however many people show up everybody else is safe," said Berglund.

"There's a bit of nervousness but as far as what I do and as far as my music goes? I'm firing on all cylinders and I'm feeling really good about that stuff. That's not going to be a problem, that's just going to be awesome."

Berglund will be performing this Saturday starting at 8:30 pm and his show will run until midnight.
Tweet