---
Volunteers wanted to help green Bradley Park this Friday
September 16, 2021, 10:02 am
Kara Kinna
---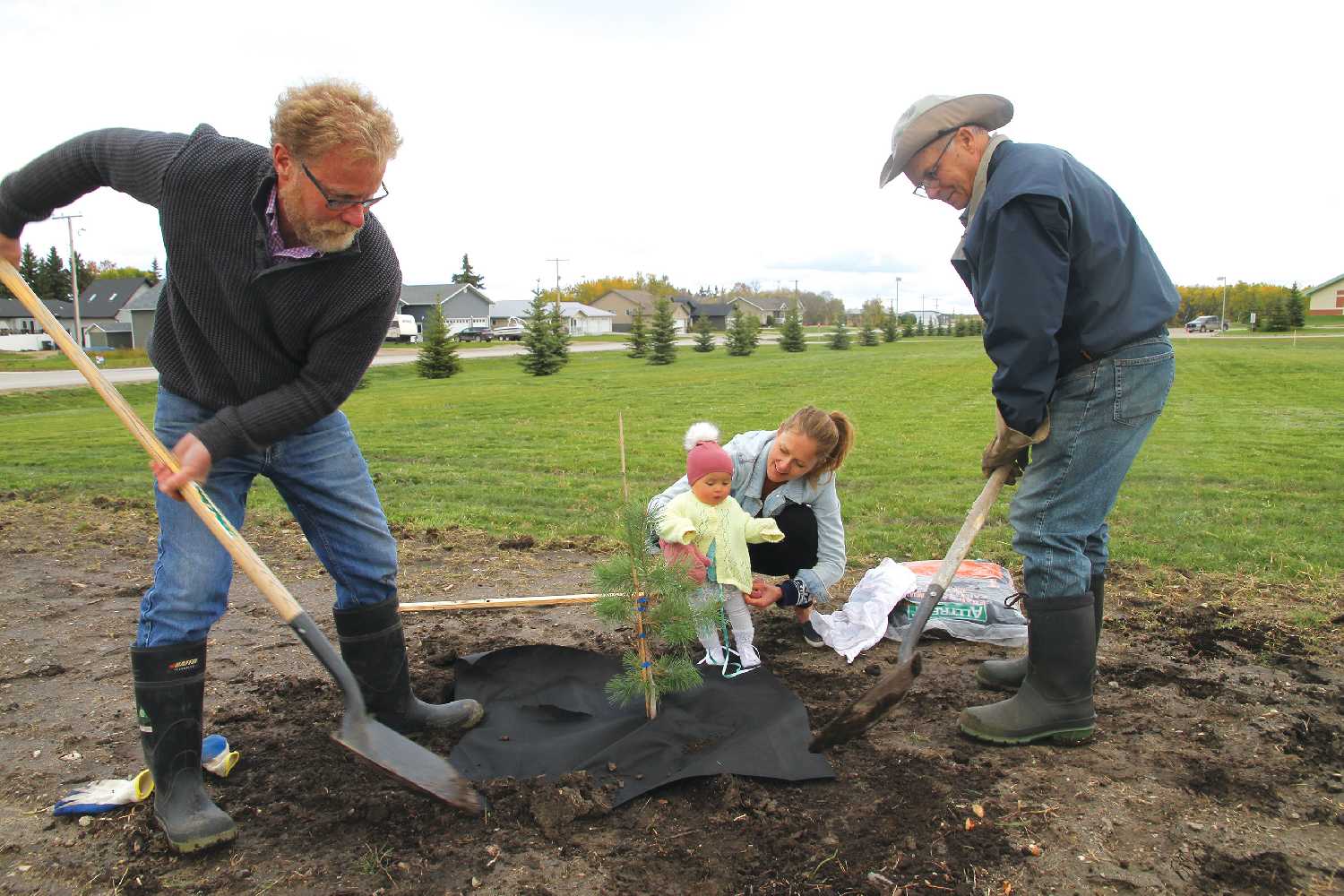 One hundred and forty-three trees are in Moosomin ready to be planted this Friday at Bradley Park, but volunteer tree planters are needed to help put those trees in the ground.

The Moosomin Rec Department has secured around 100 trees after receiving a grant through the Family Violence Initiative and Mullett's Home Hardware will be adding another 43 trees through their Tree Canada Program.

The plan is to plant the trees around Bradley Park, and both the town and Home Hardware are hoping that volunteers, including children and families, get involved in making that happen.

"We are very fortunate to have received a $10,000 grant from Family Violence Initiative. The grant is to be used for our tree project in which we hope to bring families together with milestones and memorial plantings," says Moosomin Rec Director Mike Schwean.

"If you and your family would like to plant a tree as a milestone or memorial and tend for the tree this year, we would love to hear from you. We will supply the trees and signage and you would plant and care for it."



This is the second year that Mullett's Home Hardware has planted trees in Moosomin through their Tree Canada project. In 2019 an army of volunteers helped plant trees at the South East Integrated Care Centre in Moosomin through the program.
Robert Mullett, the owner of Mullett's Home Hardware, says this year he's hoping anyone who wants to be involved this year meet at Bradley Park at 10 am to join in the effort.
"That's what Tree Canada likes to see is the communities getting involved in this," he says. "It makes it easier for me to go back another year and say 'look at our program, it went over well, let's do it again!' "
Mullett says they are planning to provide coffee and have the holes pre-drilled for the trees so that volunteers simply need to show up with appropriate clothing and a spade to pick a few trees and pop them into the ground around the sports grounds.

Mullett says it's important to him to see the new trees go in at the sports grounds.
"It's going to make the sports grounds a nicer looking spot because we'll have more shade for around the ball diamonds and the sports fields that people can enjoy," he says. "It's good for the environment because the more trees we have in the area, the more oxygen. There's the environmental advantages, and there's also the beautification. I think it's going to improve the look of the park. With all the improvements that have happened there, it's one more step in making it that much better.
"A lot of these trees are already going to be six to seven feet tall. They're going to be fairly good sized trees. So they've got a very good start."
Some of the students at McNaughton High School will be coming out to help plant trees on Friday, and anyone else wanting to plant trees that day can simply show up at Bradley Park at 10 am.
Tweet