---
Moosomin Legion launches 50/50 draw
September 25, 2023, 3:16 pm
Sierra D'Souza Butts, Local Journalism Initiative Reporter
---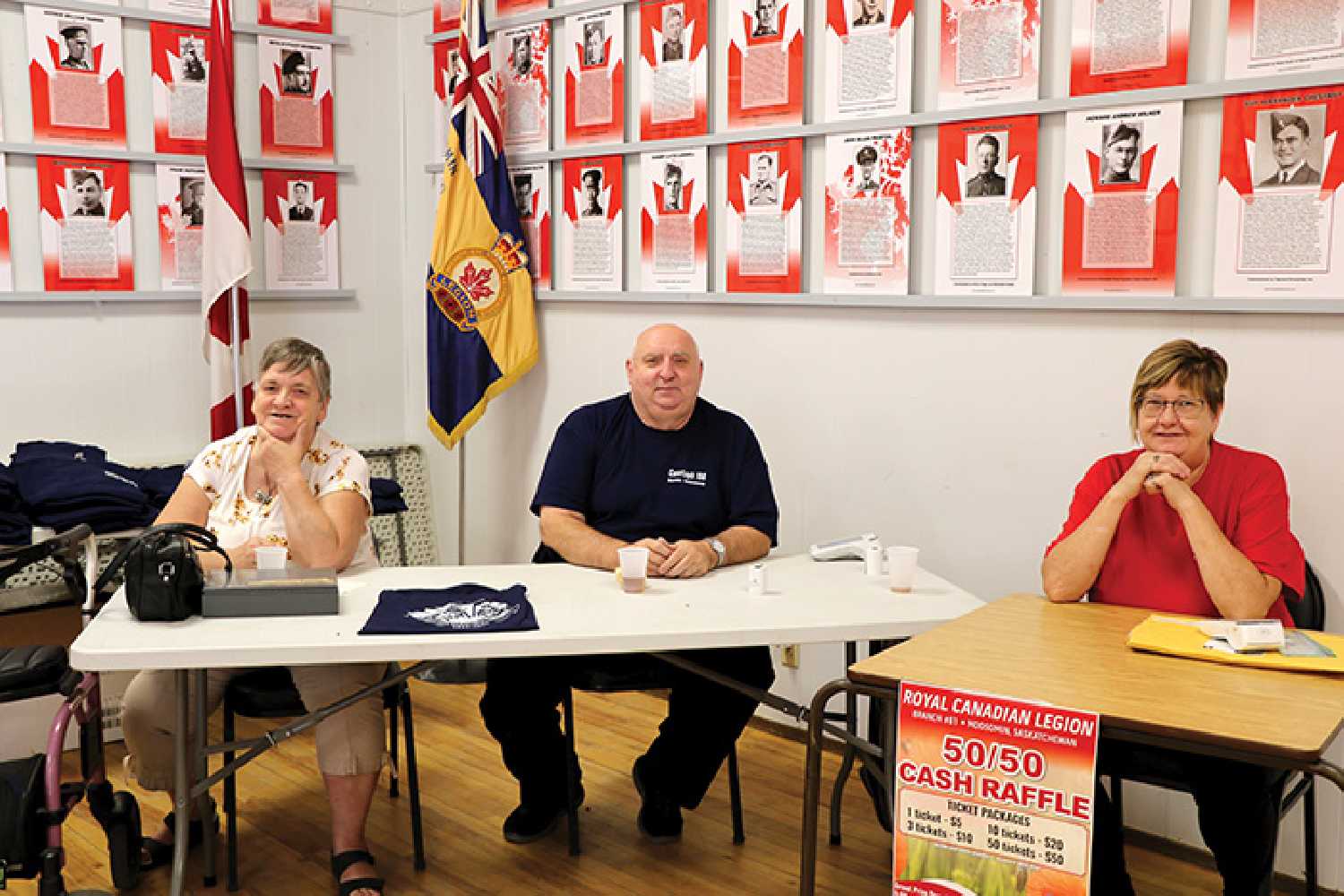 The Moosomin branch of the Royal Canadian Legion is selling tickets for their 50/50 cash raffle fundraiser.

The early bird prize—a pair of tickets to Saskatchewan Roughrider home game—will be drawn on Sept. 29, at 5 p.m. at the Legion Clubroom.

The winner of the grand prize for the raffle will be announced on Oct. 27, at 5 p.m. at the legion.

"We're doing this raffle to help cover some of our yearly expenses," said Donna Lafleur of the Moosomin Legion Board.

"I think the legion is very important. We dance two nights a week here, we're quite involved with funerals, we do meat draws every single Friday night that are sponsored by the community, and supper specials."

Throughout the years, the legion has given back to the community by supporting local projects through donations.

"Buying raffle tickets will help keep our doors open," said Lafleur.

"We give a lot back to the community, we've sponsored senior centre stuff, we've sponsored hot lunches at the school, we've given money to the playgrounds.

"We donate a lot of our money back to the community so when you donate to us, in return we can then donate it back."

Currently, the Moosomin Legion has over 100 members. Lafleur said they are always looking for new people from the area to join.

"We try to recruit new members. Anyone who wants to know what the legion is about, can come out any time on Wednesday night," she said.

"They throw darts every Wednesday and Friday night, people can come talk to our members then."

People can contact Lafleur or any Legion board member if they have any questions about how to become a member.

"All of the members don't live locally, but right now we have 105 members," she said. "We have a lot of devoted people that were born and raised here. They still send their dues back to our Legion to help support their hometown."

The deadline to buy tickets for the early bird draw is by Sept. 29 at 9 a.m., and the cut off date to buy tickets for the grand prize is Oct. 27 at 9 a.m.

"People can scan the QR code on any poster to buy a ticket, they can go online to purchase them too, or they can come into the Legion any Friday night," said Lafleur.

Cenotaph 100th anniversary celebration in 2024
In honor of Moosomin's Cenotaph being constructed back in 1924, the Cenotaph Centennial committee will be arranging a huge anniversary event in June 2024.

Dennis Youngblut of the Moosomin Legion Board said proceeds from the raffle will go towards supporting the grand event as well.
Tweet