---
EDO provides an update about new businesses coming to Moosomin
September 25, 2023, 3:32 pm
Sierra D'Souza Butts, Local Journalism Initiative Reporter
---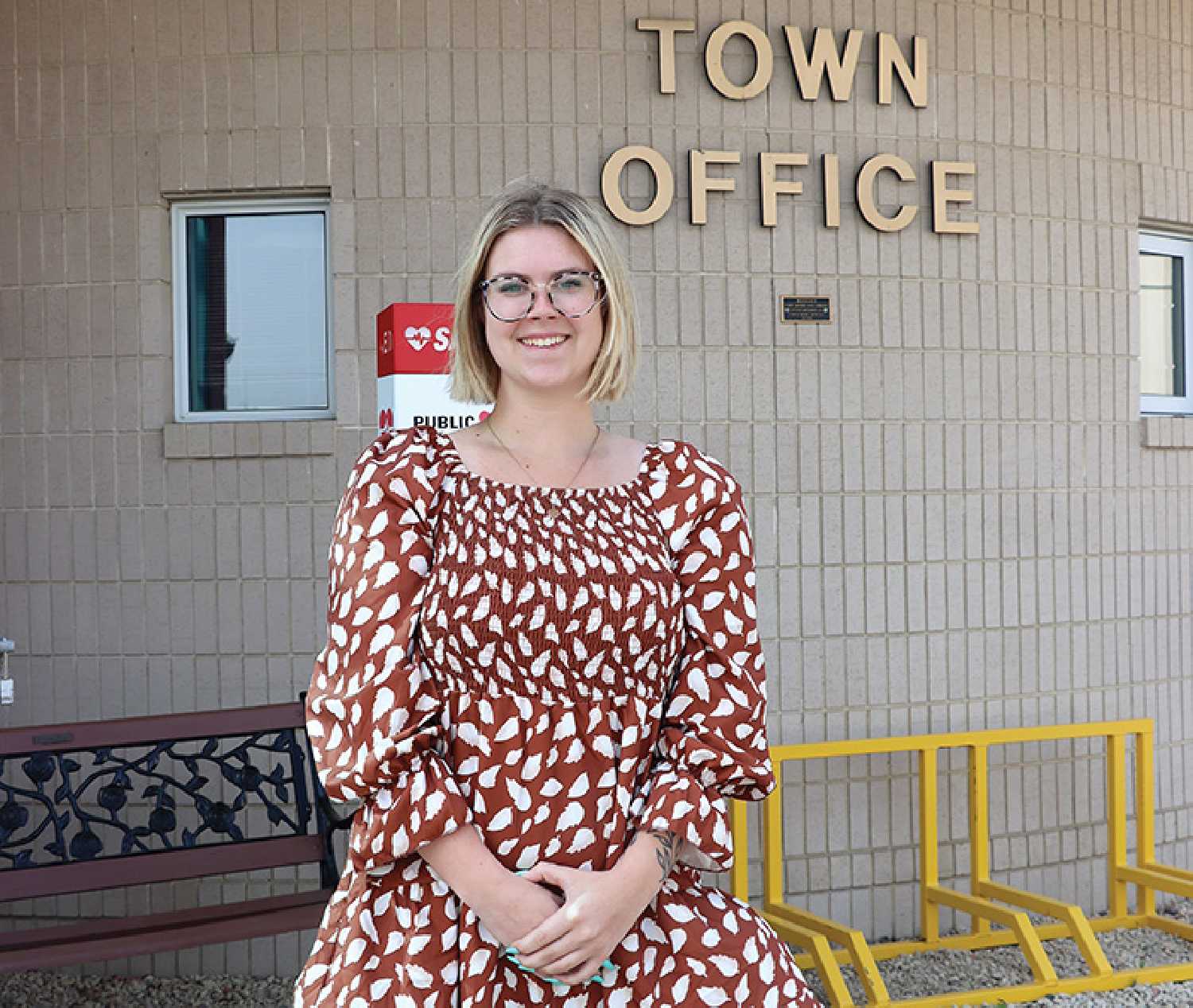 Moosomin's Economic Development Officer Casey McCormac updated Chamber members last Tuesday, about the new and ongoing project developments happening in town.

"I wanted to give an update on the stuff I've been working on over the summer when we didn't have any Chamber meetings," said McCormac.

"The United Farmers of Alberta (UFA), they announced they were expanding into Saskatchewan so I reached out to them. They said they weren't interested in Moosomin at that point, three weeks later an engineering firm for them were asking us about the land across from Borderland Co-op.

"I believe they've purchased that since. It's been rezoned for them now as they plan to do both fuel storage and a cardlock.

"I worked on the housing accelerator funding application as well. We have a grant match writer who helps us write grants, I worked with her to submit an application to the federal government for a federal funding to build more houses in Canada.

"We submitted our application, and the day after I found out they extended it. Now we will have to wait until Sept. 29 to hear if we were successful, but as long as we are successful, there will be a bunch of initiatives put in place to help encourage people to build more houses in Moosomin. We all know that we need more housing in Moosomin."

Update on recovering centre
McCormac informed people at the meeting that she has also been working with the Southeast Recovery Centre on a proposal for an addictions treatment space in the Moosomin area.

"I also worked with Southeast Recovery Centre group to submit a proposal to the provincial government for a 32-bed patient treatment centre," she said.

"We got word that we were successful applicants, but then when we talked to them and they weren't so excited about working with people who haven't done anything like this.

"They proposed a mobile detox program instead. We're still deciding what we want to do there, they want us to provide a budget.

"A mobile detox is a van that goes around peoples houses and detoxes people in their homes, instead of an impatient treatment centre. It would be a lot cheaper than building a brand new building."

Progress on arts centre, and Communities in Bloom project
McCormac has been working closely with the Moosomin Visual Arts Centre board, as they work towards securing a facility in the community.

"I sent out a survey to all of the business owners, and Krista Crellin reached out to me to discuss the lack of visual arts representation in the community," McCormac said.

"My committee and I met with her and we discussed what we can do to help this. From there, she put together a group of like-minded individuals which then formed the Moosomin Visual Arts Centre.

"We're still working on a location, but we should hopefully have something for them soon. I'm working right now to create their business plan.

"They plan to provide art lessons for any kind of visual arts, from cooking to pottery, everything like that.

"I've also worked a lot on the Communities in Bloom submission. Jasmine (Davidson), who was our project manager for that, she and I created a really good booklet that we'll use for economic development initiatives in the future.

"I toured around with the judges for a few days and they were both very impressed with Moosomin, the regional lake and the golf course.

"We hope we have good feedback from that, we're supposed to hear back from them in October.

"We've already started working on some of the stuff they think we need to improve on, such as Moosomin having a really great history, but we don't promote it. We're working on something to do with that, to draw in tourism."

Population stats for communities in the area
At the meeting, McCormac informed everyone about the population stats she gathered for Moosomin and surrounding communities.

"Another thing I've worked on a little bit was collecting population data, demographics, money being spent in Moosomin, in the 50 kilometre radius, and in the 100 kilometre radius," she said,

"I collected that for Moosomin and for a bunch of other centres such as Assiniboia, Estevan, Humboldt, Kindersley.

"It's a good tool to show businesses that are thinking about Moosomin about how big our reach actually is, because for instance our 100 kilometre radius is 12,000 more people than Estevan's.

"If we can use that for that, then we can use that to convince the government for the CT Scanner, and other things like that."

Christmas tree wanted
At the end of the meeting, Kevin Weedmark of Chamber also asked if anyone in the community knows of someone who has a large evergreen tree to contact the town, as the community is in need of a Christmas tree this year.

Tweet