It is with great sadness that the family of Denis Leo Lamontagne announces his passing after a brief illness.

Survived and lovingly remembered by his wife of 58 years Norma (Jane), son Paul (Lisa Hrabachuck, Michael and Taylor), grandsons Evan (Erika), Mackenzie (Brenna), daughters Lea (Dennis) Kushner, Michele (Michael) Taillon, grandsons Sam and Jake, Rennee and grandson Emett David.

He was Predeceased by daughter Marla Jayne and grandson Benjamin Joseph Lamontagne, his only brother Victor Raymond Lamontagne, his parents Leo Joseph Lamontagne and Clemence (Dumont), his in-laws Norman Jane and Ruby (Wilson).

Denis passed away at the age of 82 in his home where he was born and spent his life. Denis enriched many lives and was well known for his good nature, kindness, humor, zest for life and his infectious laugh. He worked hard and played hard all his life, loved doing things with his family and friends and thoroughly enjoyed having lots of people around. Denis loved music and entertained many people over the years and was an avid and talented pilot that brought him tremendous joy.

Born and raised on the family farm Denis studied pre-med in university and then returned to take over the farm. Denis purchased more land, farmed for 60 years and successfully ran a geo-thermal manufacturing business for 25 years.

Denis was dedicated to his work and family, loved to read, fish, camp, hunt and enjoyed all sports. Few people enjoyed life as much as Denis and he will be greatly missed by his community, his close friends and his family.

A service to celebrate and remember Denis will be held at a later date.

In lieu of flowers, memorial tributes may be made to the St. Francis Xavier Parish Cemetery or the Wawota Community Cemetery in memory of Denis.

Sign the online book of condolences at www.carscaddenfuneralchapel.com.



I'd like the memory of me to be a happy one,
I'd like to leave an afterglow of smiles,
When Day is done, I'd like to leave an echo
Whispering softly down the ways, of happy times,
and laughing times and bright and sunny days.
I'd like the tears of those who grieve to dry before the sun.
Of happy memories that I leave when my life on earth is done.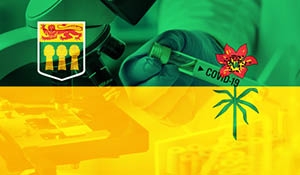 Daily COVID-19 Statistics There are 295 new cases of COVID-19 to report in Saskatchewan on May 7, bringing the provincial total to 42,695 case...
---