---
Lieutenant Governor Russ Mirasty met King Charles at Buckingham Palace
May 24, 2023, 9:51 am

---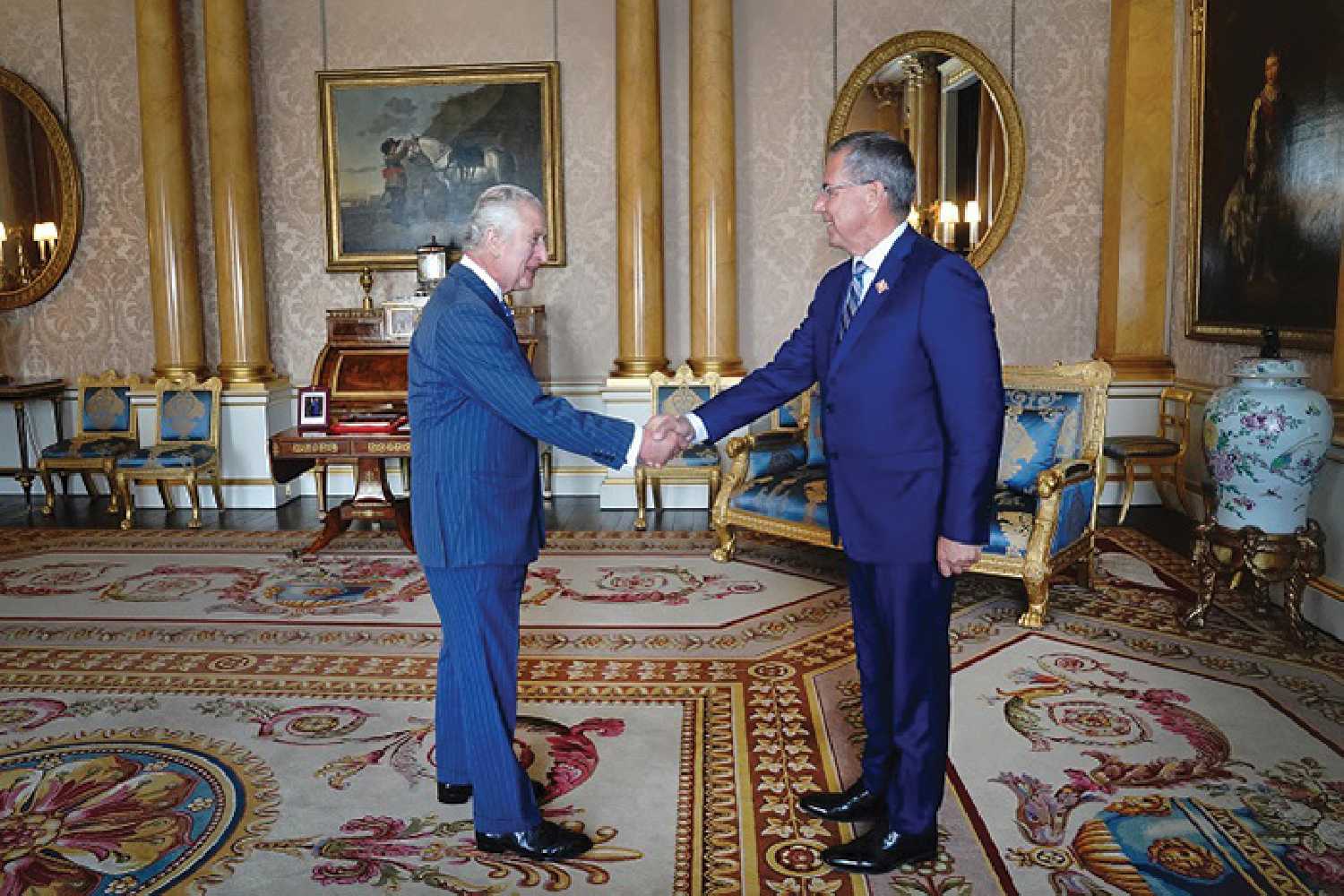 Saskatchewan Lieutenant Governor Russ Mirasty and Donna Mirasty met with King Charles III at Buckingham Palace on May 16.

ďIt was a great honour to meet with the King and to thank him for his service to Canada and to the Commonwealth,Ē said Lieutenant Governor Mirasty. ďDonna and I were pleased to discuss our province with His Majesty, and to extend congratulations and best wishes to him on behalf of the people of Saskatchewan.Ē

Their Honours presented the King with two gifts, including a beaded medallion representing the Lieutenant Governorís crest, created by Cathy Lavallee of the Lac La Ronge Indian Band.

They also shared with His Majesty that a donation has been made by the Government of Saskatchewan in the name of the King to the Embracing Life Initiative (EL).

EL is an affiliation of agencies, tribal councils and grassroots community youth mentors whose goal is to decrease incidents of self-harm and suicide among northern Saskatchewan youth. The Lieutenant Governor is the Honorary Patron of EL.

Canadian vice-regal representatives traditionally meet with the Sovereign at the start of their term. Due to the pandemic, and the passing of Her Majesty Queen Elizabeth II, an audience never took place. His Honour the Honourable Russ Mirasty was sworn-in as Saskatchewanís twenty-third Lieutenant Governor in July of 2019.



Tweet