---
St. Onge provides airport update to chamber
June 7, 2021, 10:54 am
Spencer Kemp, Local Journalism Initiative Reporter
---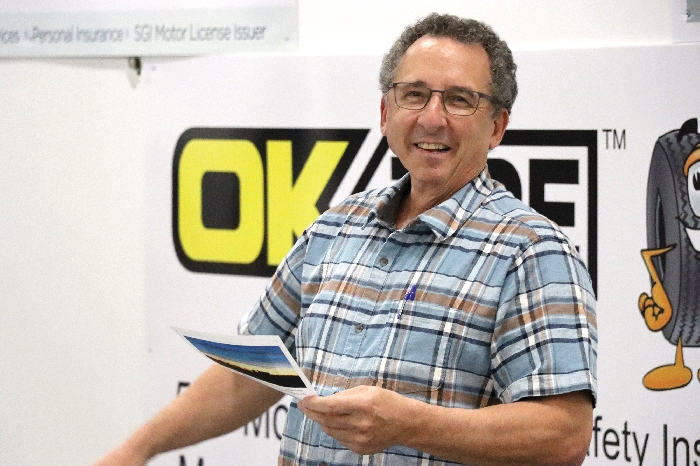 During the Moosomin Chamber of Commerce meeting last Tuesday, Jeff St. Onge provided the chamber with an update on the ongoing airport expansion project.

The project received a third $275,000 Community Airport Partnership grant from the provincial government recently and has been given financial support from 14 municipalities, 12 in Saskatchewan and two in Manitoba.

"This is our third one from the province, which is be unheard of. I don't know of one other place that's got it more than one time but we've got it three times," said St. Onge.

Currently, the plan is to construct a 5,000-foot runway with a taxiway, apron, threshold lighting, Area Navigation (RNAV), and Automated Weather Observation Services (AWOS).

St. Onge explained to the chamber that he has begun the process of obtaining navigation, noting that the process takes some time.

"We have been looking into navigation. There is a 24-month wait on navigation. If you build that runway and paved it, it would be 24 months before somebody could fly in and have all the navigation put in place. So we have a number of irons in the fire so that it will all come through at the right time in the end. You have to have fuel in place too, and we're talking about that. Then of course power and lighting. Then there's the Automated Weather Observation System. You have to start down those pathways early so that it all comes in at the right time," St. Onge said during the meeting.

"We also need an access road because right now you literally drive through a farm to get to it, but I think the RM 121 has been thinking about building that though."

Community consultation was needed for the airport project, but St. Onge says that overwhelming support was shown by local communities and neighboring landowners.

"We've been dealing with Nav Canada and Transport Canada. We have all of our documentation in place, part of it was a community consultation process that had to occur if you were within four kilometres of the airport. Everybody with neighboring land had to approve it as well as anybody impacted by it.

"Nobody was in disagreement. We've got approval on all of those so we do have all of the government approvals in place."

St. Onge noted that engineering has been complete, but will be required for quality assurance during construction.

"Engineering is complete, we have all of our drawings and our tender is ready on all the parts that need to be. The only time we will need engineers in house again is when we are building, just for quality assurance."

Additionally, the land purchase has been complete. St. Onge says that he will be contacting SaskPower to discuss powerlines that run near the runway. St. Onge plans to request SaskPower to drop the lines and run them underground to mitigate any risk of them becoming obstacles.

St. Onge also shared plans with the process of moving forward. He says that with timely donations and under ideal conditions, contractors will be able to lay down gravel later this year.

The gravel was donated by Nutrien and has been piled into a stockpile at the north end of the runway.

"In a perfect world we would get one or two large corporate donations and we would be able to lift the black dirt, do a cut and fill and place some gravel this year. That would be wonderful.

"Next year we would lift about six inches of that soil and then pave it. By then we would have our navigation and planes would fly in."

St. Onge says that while the airport could have its runway completed next year, more funding is required. During the chamber meeting, St. Onge noted that roughly $3 million will be required to lay down the pavement.

Additionally, plans are still in the works for gas, power, and lighting.

"The next step in this is to find some money to leverage that grant. But we need enough money to get the gravel laid out first."

While St. Onge says that not much appears to be happening with the project, he assured the chamber that there's been a lot of planning so the project may proceed with minimal hiccups.

"Community support has been wonderful," St. Onge said.
Tweet