---
Rebuilding relocating library, home ec space: Engineers to assess McNaughton proposal
June 9, 2021, 8:45 am
Kevin Weedmark
---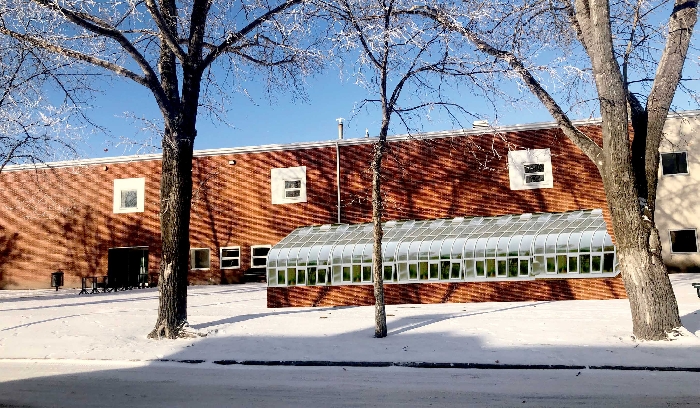 Engineers will assess McNaughton High School this summer to determine the state of the school building and the viability of proposed renovations to the school.

The proposal which came up from the school level, is to move the home ec/commercial cooking area to the current library, move the library to the home ec/commercial cooking area, and add a solarium to the front of the school, next to the new library space.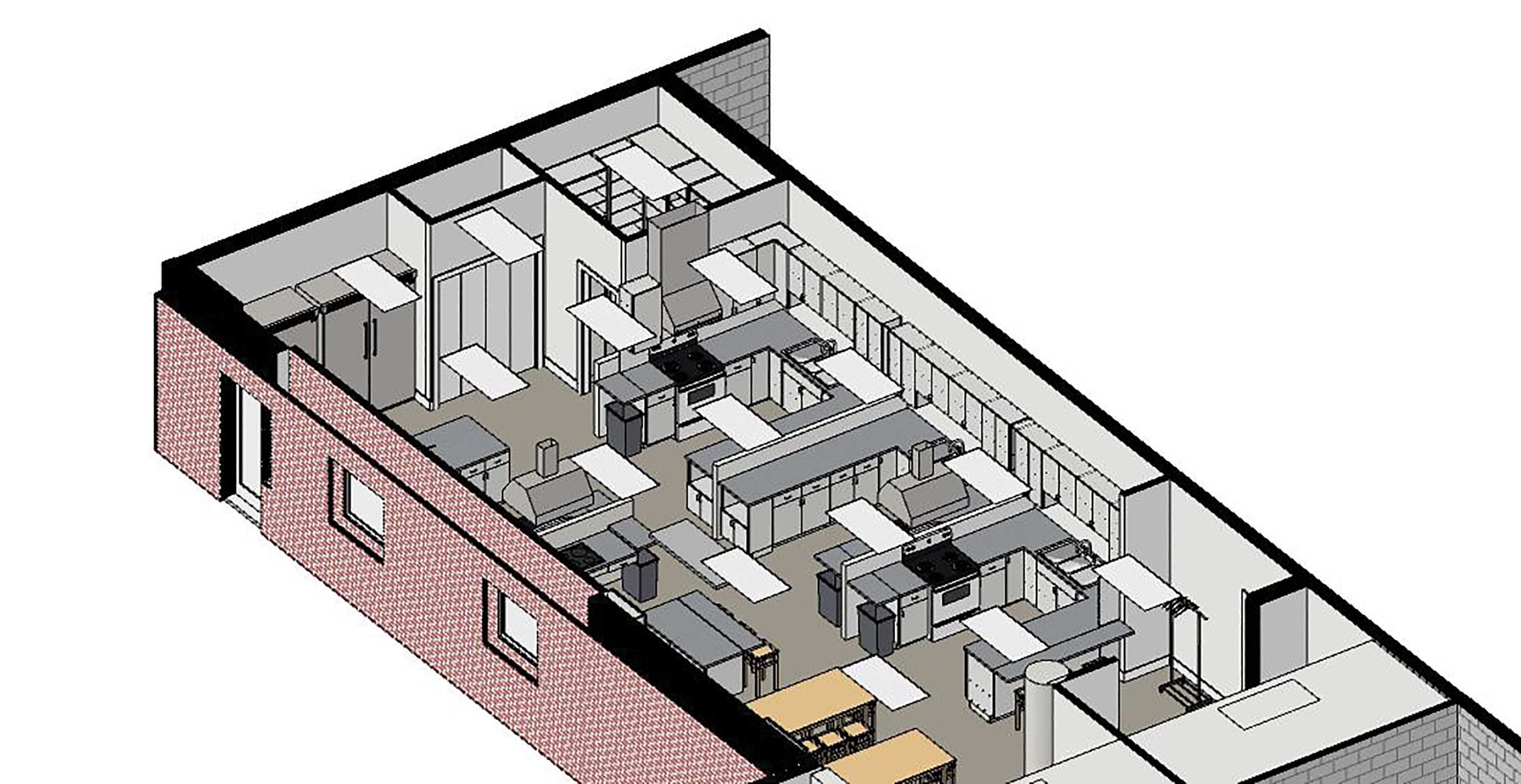 "We began some informal conversations in the 2019-2020 school year," Southeast Cornerstone School Division Director of Education Lynn Little said.
"There was a proposal, and we actually had the opportunity to sit down with some students and staff who had put together a proposal and outlined what they would like to see. That was the inception of it.
"This came from the school. It's a desire of theirs, and it did come from them with the request that we consider it."
The request came up for discussion at the last school board meeting.
"We have a preventative maintenance and renewal program. The ministry provides targeted enveloped funding for school divisions each year in our annual budget. Within that PMR funding it allows boards of education to maintain facilities in satisfactory operating condition. So it's a critical program. It allows the school divisions to prioritize, respond to infrastructure needs as they arise and then of course we can also use some of those dollars for upgrades. It allows us to be proactive in addressing rehabilitation and maintenance projects."
"The PMR is restrictive funding, so it's utilized with my department, facilities and transportation," said Andy Dobson, manager of facilities and transportation with the Southeast Cornerstone School Division.
"We get $2.755 million at this point annually, the last couple years anyhow, hopefully that'll stay status quo or even increase.
"And then the schools have different projects that they've come up with. They do a project application to our department and then we review those applications and they get moved on to the leadership team.
"That's where this project is right now where we need to do some cost analysis on it. There are obviously needs and wants and we have to balance that throughout the division, throughout 37 schools. A lot of the PMR in the last little while has been going to roof repairs, heating system repairs and upgrades like that."
"Annually there is a motion that has to be submitted by a certain time and in this case had to be submitted by May 31 to the Ministry of Education, that outlines our plans for spending those dollars," said Little.
"There were two motions that were made at the meeting on May. The first one is that the preventive maintenance and renewal plan amendment form for 2021-2022 be approved by the Board of Education, submitted to the Ministry of Education. So essentially, because you put plans in place there might be a windstorm that comes up or there might be any number of other things where we have to adjust some of the projects. The year out plan is usually quite stable and it's quite known.
"But then we also have to prepare a three-year preventative maintenance and renewal plan. That was the second motion that was made at that last meeting.
"That was that the three year preventative maintenance and renewal plan for 2022-2023, 2023-2024 and 2024-2025 be approved and be submitted to the Ministry of Education. So it's all done through board motion and submitted to the ministry."
"The McNaughton project is actually in our current year plan. We have engineers that are coming to take a look at the facility and determine what is possible, what the costs would be, what might be some of our restrictions, etc. That part of the project, bringing the engineers out, is in the current budget for $15,000."
"In July we're bringing an electrical engineer, a mechanical engineer, structural engineer and one of our architectural services, they're all out of Regina," said Dobson. "They're going to do a full assessment of McNaughton. They will assess the entire school. The reason we're bringing the architect there is because we want them to take a look at this particular project and give us some cost analysis on it. That's what we're doing right now, trying to develop what is the cost of this project. In the current budget we have $15,000 for that."
While the cost analysis has not yet been done, the McNaughton project is included in the long range plan for $750,000.
"It's in our 2022-2023 long range plan," said Little. "We have it penciled in around $750,000 but that really is a placeholder figure now. As we do the study and determine okay, what is possible, what are we able to manage (the figure may change.)
"In the original proposal there was some conversation around that there may be some interest in some community funding. So those are all conversations that will have to occur once we know what the full project looks like and what it may entail."
The engineers will provide a report by the end of August and the board will then consider the project alongside other projects across the division.
"We'll take that into the mix and we'll study it as its own independent project and with the school and community determine what it is at the end of the day that we're moving towards. Then we will plan out what those steps would be within the plans of the other 36 buildings. Are there other pieces in some other buildings and what is this going to cost? We'll put that all together and then we determine a timeline going forward from there."
Dobson says the McNaughton proposal has challenges.
"This particular project at McNaughton, it's very unique and it's also challenging because of the logistical issues. There is no way that we could do what they want to do in the two months we have an empty building. Two months wouldn't be enough time so now we're looking at, we would have to do this with an occupied building and that has its challenges also."
Little said that much of the PMR funding was initially used for roof projects but now those are mostly completed.
"We had many, many roof systems that required repair, we had a fair amount of schools that were leaking water when it rained in the springtime," she said. "The board has been very grateful to the Ministry of Education for this targeted funding but the roofs, I don't think it's much of an exaggeration to say pretty much 90-95 per cent of the PMR was going towards that type of work.
We're getting to the stage now where we're able to shift. We will always have repair and upkeep but we're at a point where we're kind of keeping up with it so we can begin to have some of these other conversations around upgrades to some of the buildings. Whether that be a project like this or other facilities, like music rooms, and a variety of different pieces that we've been looking at. We're able to take those pieces forward, explain to the board what, where and why, what we're looking at and once they know the dollar figure kind of all the work that's gone into what's come forward they've been very supportive of the projects."
Tweet