---
Lots of plans for August long weekend at Moosomin Lake
July 28, 2021, 9:23 am
Spencer Kemp, Local Journalism Initiative Reporter
---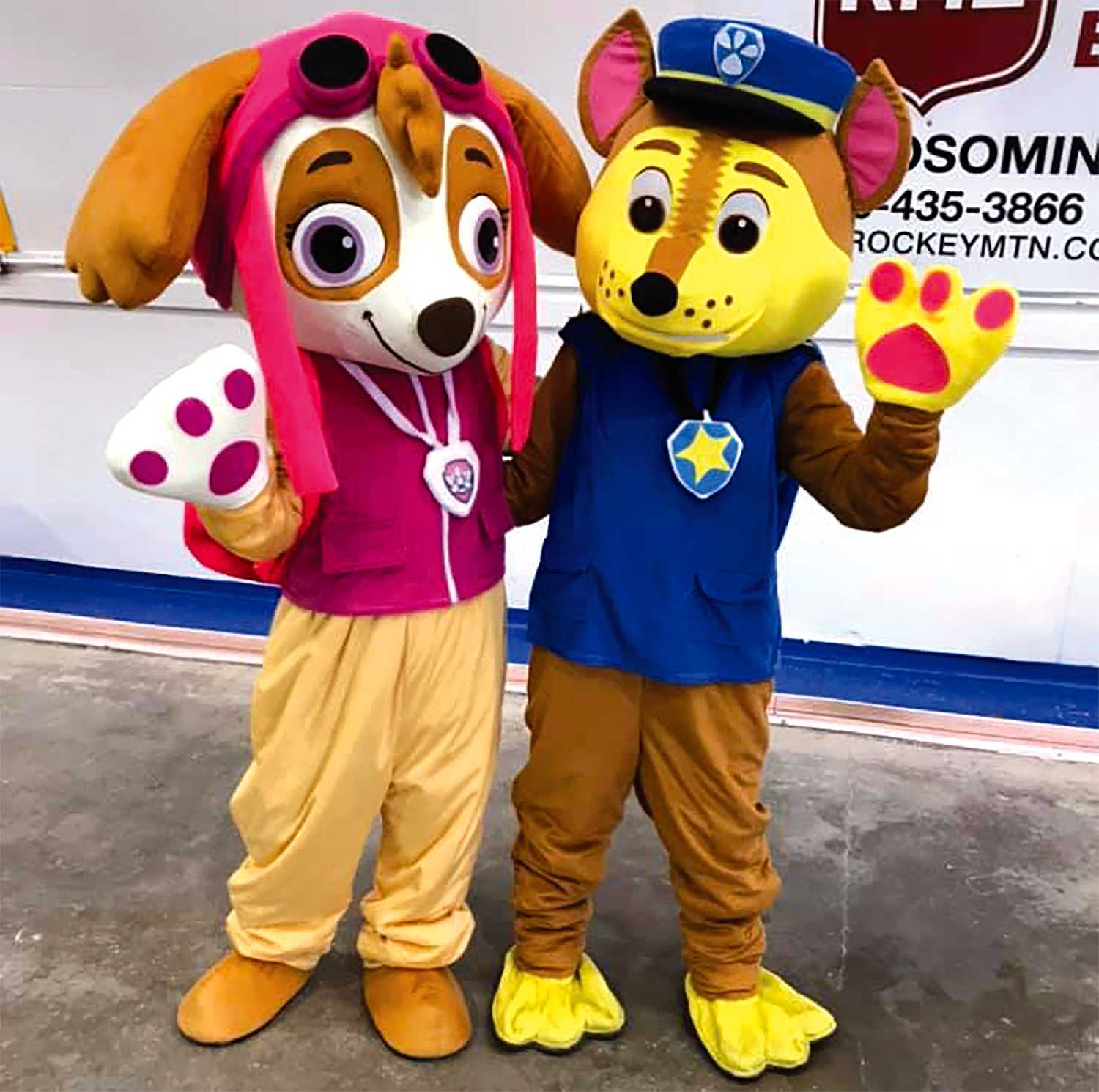 A busy weekend is planned for Moosomin Lake over August Long Weekend.
On Saturday the lake will be bustling with live entertainment with Blake Berglund, a community market, bounce tents, and even Paw Patrol characters attending.

Karen Hebert with the Moosomin Regional Park Entertainment Committee says that there will be plenty of fun all day, starting off with the Moosomin Community Market at 11:00 am.

"We're going to have music starting at 4:00 pm with Look DJ Service and so that's going to be when the beer gardens start as well. So Look DJ Service will also look after the technical side of our band also, which is Blake Berglund," said Hebert.

"The Moosomin Community Market is going to set up as well from 11:00 am to 4:00 pm this weekend."

She notes that the market is going to be set up across from the lake store and says the road will be closed off to vehicle traffic.

For the younger audience, Hebert says there will be games in the morning as well.

"We're going to run some kids games too in the morning. We try to get a little something for everybody to do," said Hebert.

Kids will be able to bounce around and have fun with Jumparoo Party Rentals coming out as well with four bounce tents, rollerballs, and even four Paw Patrol mascots.

The night will end with beer gardens opening up at 4:00 pm and running to 1:00 am and Look DJ Service opening for country star Blake Berglund who will begin performing at 8:30 pm.

The concerts will be completely free and Berglund will perform until midnight.

Hebert says she is hoping for a busy weekend after 15 months of Covid-19 restrictions.

"Everybody is just so thankful to be able to do something. We have no idea what to expect for turnout. For camping, the campground is pretty booked for the weekend but it's not as booked as it would have been if we had our fireworks. But the campground has been busy and I'm really hoping we'll get lots of day traffic too, the Community Market I hope will bring in some more day traffic," said Hebert.

Bounce tents and Paw Patrol joining in on weekend fun
Jumparoo Party Rentals from Estevan will be coming out to help with festivities over the long weekend.

Co-owner Sara Culbertson says that there will be plenty of bounce tents for kids and even Paw Patrol mascots.

"We are going to be bringing at least four inflatable bounce houses and they all have slides and bouncing areas. We're also bringing four Paw Patrol mascots. We have Marshall, Chase, Rubble, and Sky coming," said Culbertson.

For $10 kids will receive a bracelet or a stamp and will be able to play all day.

"We charge $10 a child and they can play all day. We provide either a stamp or a bracelet so they can leave and come back later if they need to nap or get lunch or anything."

The bouncy castles and rollerballs will open at 11:00 am with the Moosomin Community Market and will remain open until 8:00 pm before Blake Berglund's concert.

Culbertson says that after over a year of being unable to do any events, she is looking forward to bouncing back.

"It's going to be our very first event since Covid hit and all the regulations have lifted.

"We're so excited to bring back the fun!"

Cook your own steak at Moosomin Lake
There will be no shortage of good food this weekend at Moosomin Lake with the Granny Mo's providing a wide variety of different tasty treats for August long.

Owner Clint Poelzer says there will be a variety of the store's specialties on the menu, including a foot-long chili cheese dog for the hungry beachgoer.

"We're going to be doing a lot of appetizers which are our mainstay here. Wings, ribs, boneless ribs, mac and cheese bites, Mozza sticks, that type of thing. We're going to be featuring a footlong chili cheese dog, we're going to be offering burgers, pizzas, popcorn, ice cream, fresh-squeezed lemonade," said Poelzer, noting that the Beach Burger will also be available.

He says that food will be offered at both the restaurant itself and at the Burger Bar to help reduce wait times for tasty treats.

"We're going to split it up a little bit. We have this thing we call the Burger Bar and it's a structure that was built here a few years ago so some of the stuff will be out there as well so people don't have to come in the store, wait in line, and crowd up. Hopefully, that offers us some flexibility."

In addition to the appetizers and foot-long hotdogs, Poelzer says the restaurant will be offering patrons a steak night where customers get to cook their own steak to their liking.

Poelzer says the restaurant will provide everything needed to cook a steak to the customer's liking.

"Friday and Saturday night I'm going to be doing a steak night where you cook your own steak to your liking and we offer baked potatoes, salads, that type of stuff.

"Basically you come into the store, you order the steak that you want whether it be an 8oz, 12oz, or 16oz prime rib steak. We give you the steak you want to cook and then we give you utensils, gloves, spices, barbecue sauce, everything you need we'll have out there for you to use as little or as much as you want."

Poelzer says that he plans to continue to offer steak nights on Wednesdays, Fridays, and Saturdays of each week until the end of the season.

Moosomin Community Market being held at the lake
The Moosomin Community Market will be taking place at Moosomin Lake this Saturday at 11:00 am to add to the festivities of the day.

Organizer Jarrod Slugoski says he is looking forward to the coming market and says that being part of the community is his goal for the market.

"Because it is a community market I like to join it to whatever is going on in town so the park crew had asked us to move the market down to the grass landing in front of the store where concessions would typically be set up for the fireworks show. It's a nice little space and I think it'll be good," said Slugoski.

He says that from what he has heard from vendors, they are excited for the weekend and hope for a good turnout.

"They're excited. It's a huge opportunity for them and the campsite is full and the people who live in their cabins are down there all weekend and with the festivities of the day it should be a really great turnout to check out vendors that day."

Slugoski is working on getting food truck vendors out for the market as well this Saturday but says that with Covid restrictions lifted food trucks are in high demand.

"Food trucks are in demand right now. I do have one that came out a few weeks ago that I'm trying to get down this weekend.

"I'm trying to get a few out there, as many as I can."

The market will begin at 11:00 am and run until 4:00 pm.



Tweet