---
Maryfield youth curling program
December 22, 2021, 4:36 pm
Sierra D'Souza Butts, Local Journalism Initiative Reporter
---

Thursday was the first session of an eight-week youth curling program with students from grades three to eight, from Maryfield School.

"Today this group was wonderful, this is exactly what I would expect. I think the challenges are we have big bodies and as long as the kids are focused, then there's so much for them to learn," said Barb Swallow, curling instructor in Maryfield.

"I was really impressed with the attention span with these little guys and how keen they are to try."

"Today is a set up day, but then we will see these kids at different stages and then they will advance far more quickly. Some of these kids have had ice time before, some of them none at all and that's our goal, we want everyone to have a chance to try to learn to curl. That's why we wanted to do it through the school," said Swallow.

After applying for a grant and getting half of what was available, Swallow said they were able to make the program happen.

"This year we will have eight sessions and next year we will have eight as well. The grant money helps us to pay for instructors to come here, and for the equipment."



After an hour of teaching on the rink, students and curling instructors head back inside the arena for some snacks and a discussion about what they learned on the ice.
"We're going to be talking about a lot of curling terminology, where the sheets of ice are, where the houses are, how to take turns, how you would play a game, how to keep score," said curling instructor Janet Lemon.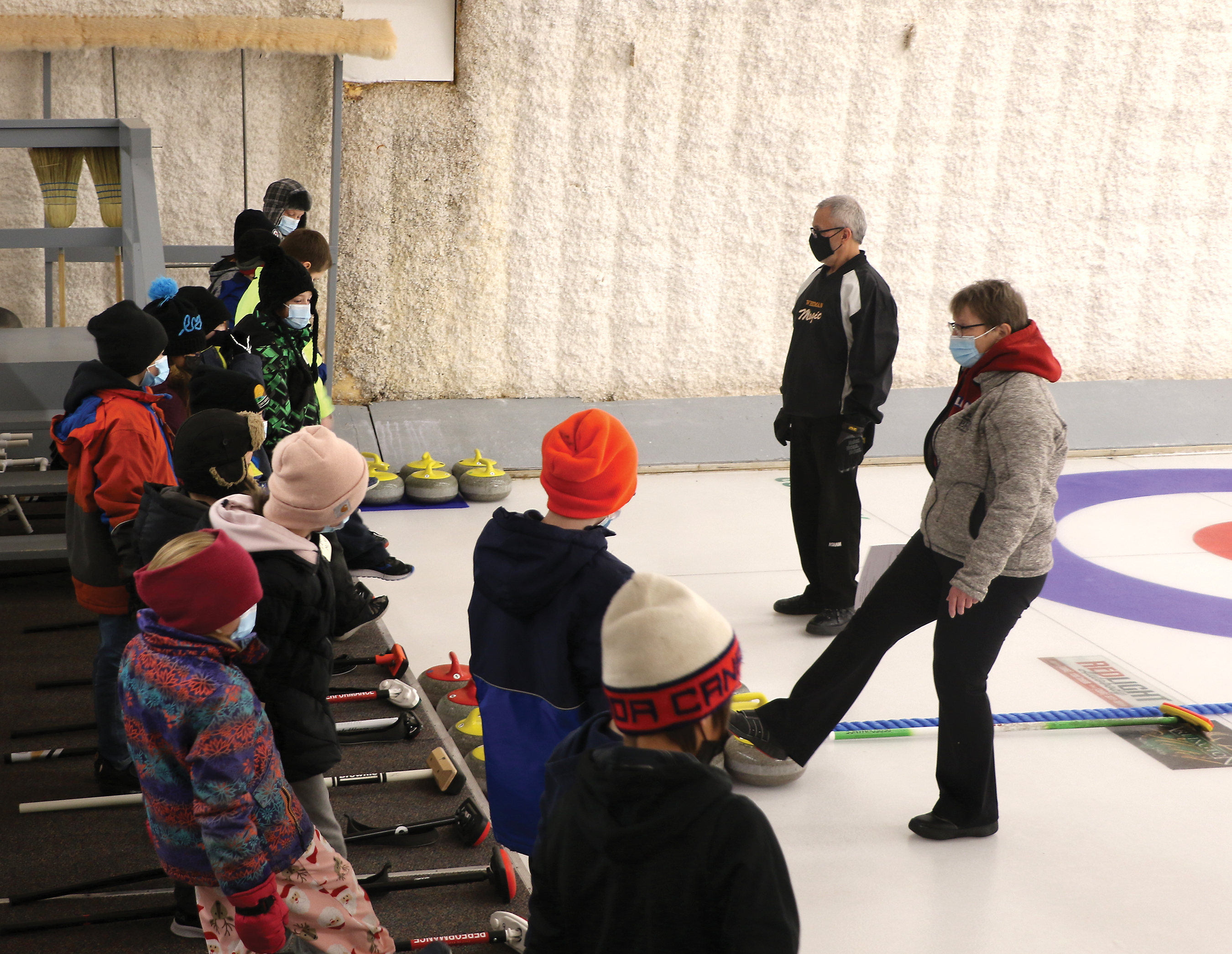 "Some of these kids wouldn't get the opportunity to learn about the fundamentals of curling, but here at school they will."
The Maryfield curling instructors said that they are excited to be teaching youth about the fundamentals of curling, and happy to teach the students how to be comfortable with the ice.
Tweet