---
Community excited for Spy Hill Sports Days
August 4, 2022, 9:42 am
Sierra D'Souza Butts, Local Journalism Initiative Reporter
---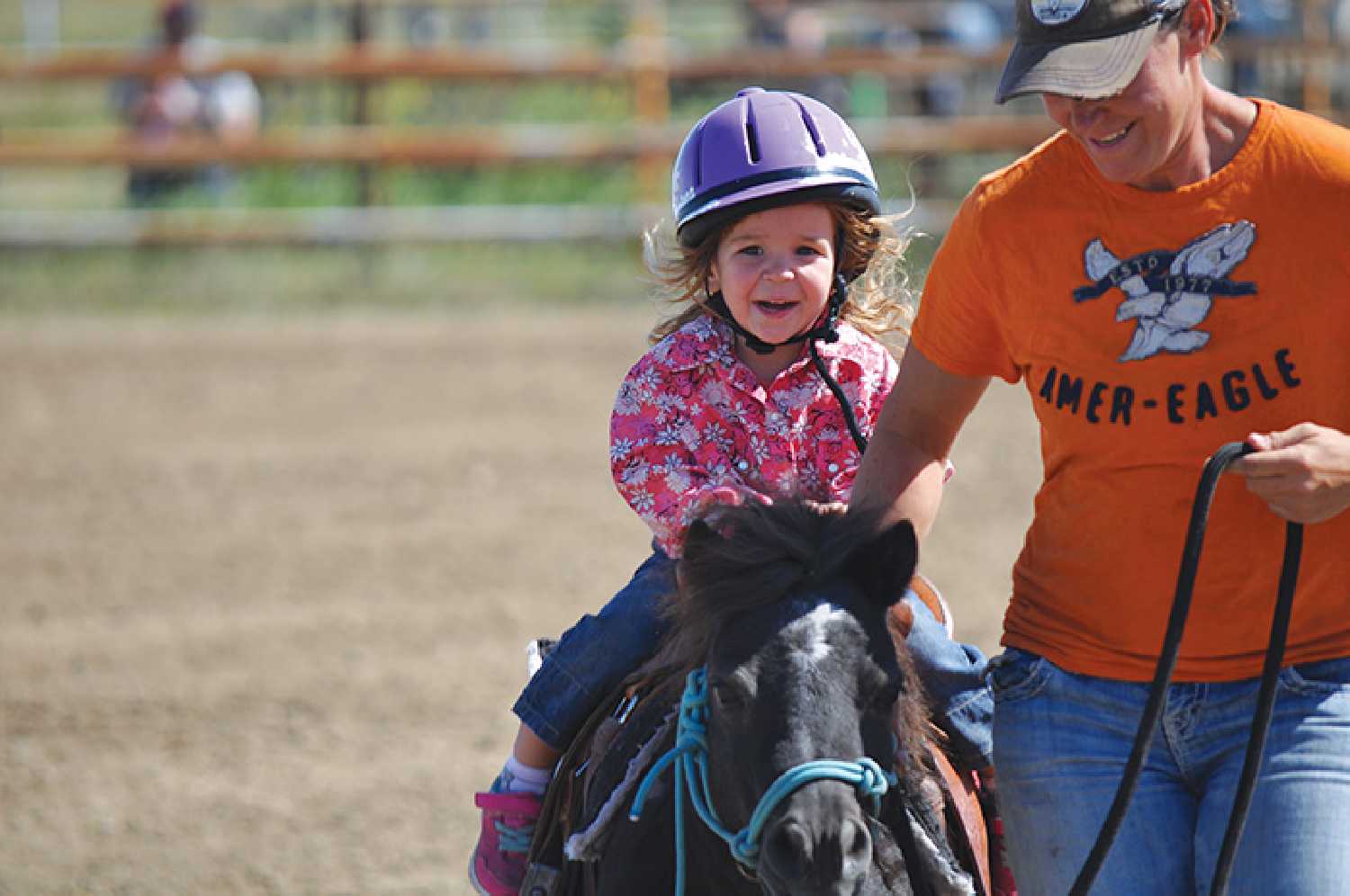 The community of Spy Hill is excited to participate in their upcoming Sports Days event on August 13 and 14.

Hosted by the Spy Hill and District Community Club, the two-day event will consist of a pancake breakfast, kids rodeo, tractor pulls, a car show, beer gardens and more.

"We're pretty excited, the chuckwagons and chariots are back this year after a hiatus. We have both of them running on Saturday and Sunday which is a huge draw for us, along with the tractor pull, it's something we thought we should run for both days," said Jeff Odgers, president of Spy Hill and District Community Club.

"Sports Days is one of the longest running events in Southeast Saskatchewan, it's been going on for a long time and is something that we feel is important for our community to keep going."

Odgers said the club added a few new sports to this year's event.

"We're doing something a little different this year, we have a cash payout on the slo pitch, along with the home run contest which is a bit of a change from previous years," he said.



"There's going to be beer gardens, as well the kids rodeo. We did the kids rodeo for one day last year. Because it was such a good turnout, we're going to be doing it for both days as well.
"It's going to be non-stop entertainment all weekend. We also have a Car Show on Sunday and a chicken supper that same day as well."
There will also be the Pee Wee rodeo for kids under age 11, and the Junior Roping for kids 12 to 16.
"We also have the Mutton Busting which is always a huge hit," he said.
"They put the kids on the sheep and then they let the sheep go and see how long the kids can hang on to the sheep. There's some young participants and it's always pretty entertaining to watch them ride the sheep around."
Odgers said the Spy Hill club has been working hard to put together the event.
"We have an awesome group, we have a group that pitches in and does a lot of work. The people on the committee understand the importance of this event to the community of Spy Hill," Odgers said.
"It's something I myself know, growing up as a young kid in the community, it's something you look forward to every year. Now as you get a bit older and you have a chance to help out, it's something that you want to keep doing and keep that tradition going for Spy Hill."
Odgers said the town's Fire Department and Everready Club also helped a lot with planning the Sports Days.
"We have so many volunteers that have helped and will be helping, whether it's gate workers, canteen workers, or beer garden workers," he said.
"In the community anyone that you phone is willing to help, which is amazing."
He said he is excited to connect with the community.
"I enjoy getting to see so many people again, especially now. We went through quite a spell there where we didn't get to see our neighbours or people from the communities next door, anything that we can do now to get the chance to reconnect while having entertainment, is as much of a draw as anything," Odgers said.
"Sports Days really attracts a wide range of people, from the sports enthusiasts to the horse guys to the tractor people—it's great.
"We tried to hit a little of everything to draw people's interest, and I think we did a great job of that."
"It took a lot of people and a lot of time to put this together and we're excited. We're hoping the weather co-operates and that we have a great weekend."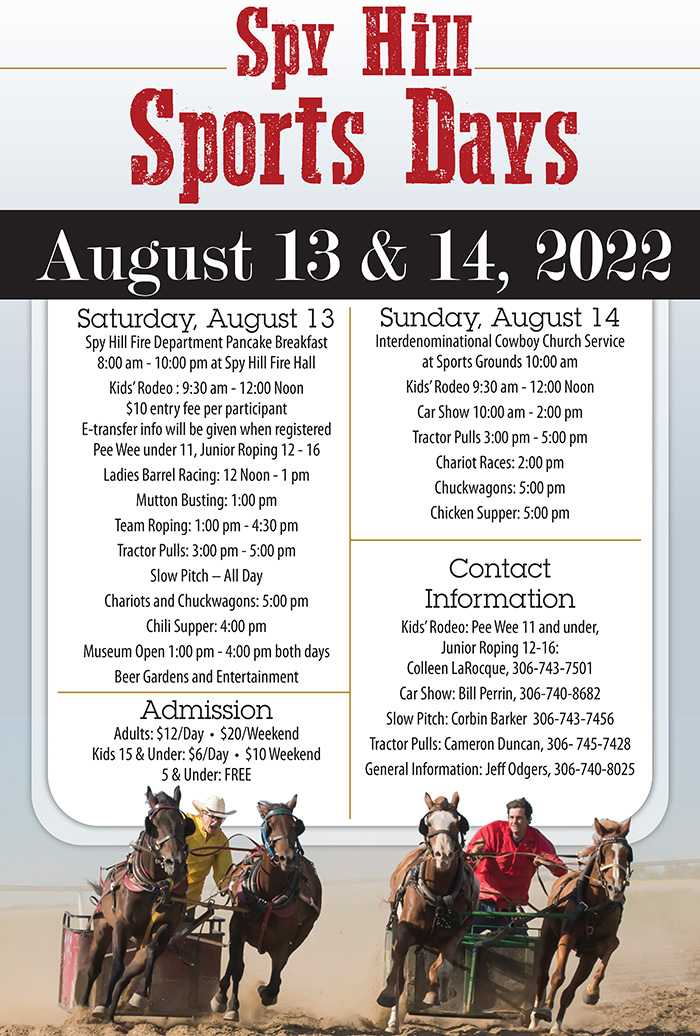 Tweet