---
Devona Putland acclaimed as school trustee
January 10, 2023, 9:17 am

---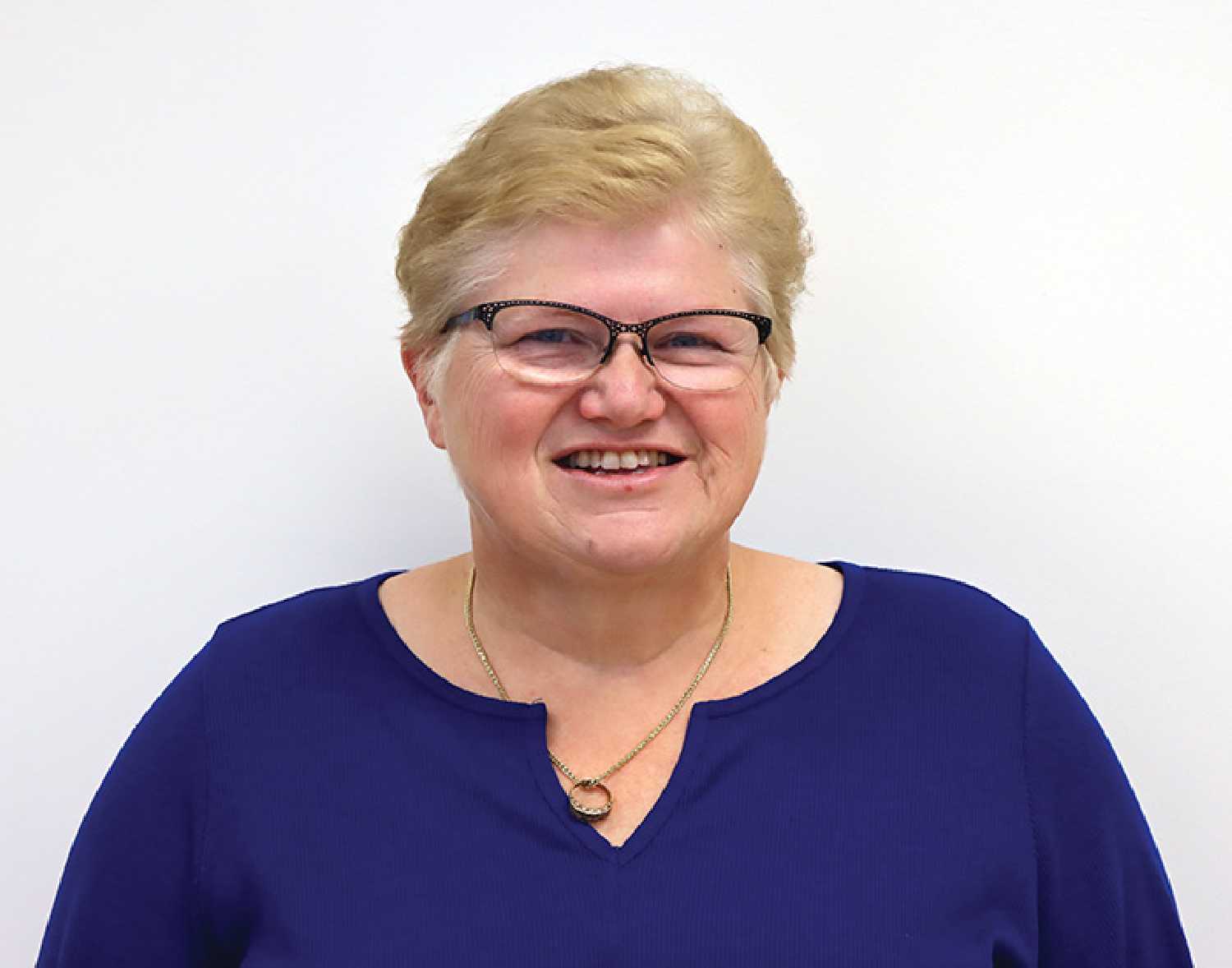 Moosomin's Devona Putland has been elected by acclamation school trustee for the Moosomin, Rocanville, and Wapella areas.

The nomination deadline was January 11.
Editor Kevin Weedmark interviewed her her when she announced she would run for the position.

Tell me a little bit about how you came into a career in education.
Well I have numerous nieces and nephews so I've always had children and kids around me. It was a natural thing for me to work with kids.

I taught Sunday School as a teenager, but I just enjoy working with kids immensely. Every day is unique and new, so it is a very interesting job and very rewarding as well.

Was most of your teaching career here in Moosomin?
I spent twenty-four years teaching on contract in Moosomin and nine years since, subbing.

My first six years were in Canora school division which is now the Good Spirit School Division. I still sub in that school division as well, so I'm substitute teaching in the same division that I started with way back in 1984. They still had my internship report on file when I went to put my papers in there, which is kind of interesting.

What do you enjoy about teaching?
I think the biggest thing is being able to see kids improve and grow in their skills. You get them when they're little and not reading, and at the end of the year, (it's rewarding) hearing them read, seeing them write a story or just being able to do math questions with that independence. When the kids got older it was watching them mature socially.

The middle years are a huge challenge in teaching but I used to find that if you could just keep them calm enough to learn something, it was pretty much an achievement.

But it was also very rewarding watching them in their sports and all of their different endeavors.

From what you learned during your career, what would you say are the good points and the bad points of the way our school system operates right now?
Well the good points—we had lots of really good things go on. In my career, I've been very fortunate with reference committees on curriculum, I got to see how curriculum developed or how it met the needs for the population right now.

An example would be the input that we've had now for First Nations education with Truth and Reconciliation embedded in every curriculum guide.

Probably the biggest change I've seen that I don't know is really good is they've taken educators out of our department. Our Department of Learning is more managerial now than education-based and that isn't always the best for education.

We need to understand that we're not a money making resource like a potash mine or an industry—although every dollar invested in education comes back fourfold. I think the general public needs to know that because it's a really good investment. If somebody said, "Give me your money and I'll return it fourfold," you'd invest instantly. Our government is, at times, a bit hesitant to give the money that I think is required to do it well.

You put in your years in education and now you could put up your feet and take it easy, so why did you decide that you want to run for the school board position?
Well I think I have the background knowledge to know what it takes in education to have a system run well and I have the time available.
So the fact that I have the time, along with the background, I think makes me a good fit.

I'm also ready to draw back a bit from substituting, and that was something that I can no longer do—I can no longer substitute in the Cornerstone School Division if I become a board member and so that will be a transition for me.

But I think that I've got enough time on my hands that I can do a good job of it.

I think I'm like the majority of our stakeholders—I have no children in the system and I think we need to have people connected to the system even if they don't have children actively in it.

I think I can provide that connection for people as well in our community and surrounding areas.

What do you see as the big issues facing our school division at the moment?
Well, lack of funding provincially is a huge challenge and I know there's been lots of issues union-wise. They're looking at class composition as something they'd like to get put into the contract. They've been working at that for a couple of contracts and it's been an issue but I don't know if that's something that we've ever had in a contract before. We used to just do it because our leadership took it as a priority. Now because of financial restraints, they no longer can do everything that needs to be done. They're doing what they can with what they're given. I think complexity of classrooms has become probably one of the biggest issues.

Just with kids at different levels of learning?
Different levels of learning, more children with challenges, even with mental illness or social situations. It's just become more complex than when I started.

When I began teaching in 1984, I had 22 children in a Grade 3 classroom and I had one child from a home of divorce. Compared to now, that becomes more of the norm so it becomes more of a balancing act with kids who are in shared custody or different things. It's not that it's a real negative thing, but it's just more challenging in a lot of ways when you're the teacher having to communicate doubly—there's lots of that.

There are curriculum challenges as there's always new methods coming down the pipe, recording systems—I think our teachers are putting a lot of effort into the outcome based education where we used to give them a letter grade and you really weren't held as accountable. It didn't mean that we weren't accountable but I think that the teachers now have a very transparent accountability as well which makes it challenging.

They have the expectations to have a lot of communication and with social media, if anything goes awry, it comes back very quickly, whereas before, teachers were, I think, held in maybe a higher esteem.

I know that if I had a parent upset with me, they'd call me and they didn't have to put it any other way because it was probably the only way to communicate back then.

What would you hope to accomplish as this area's representative on the school board?
I think I'd like to ensure fiscal health of the school division. It's important that we're responsible for the taxpayer money, but I also think we have to try and maintain a balance with how that money is being disbursed to keep us in a flexible situation rather than be held right to a line on things.

I would want us to feel like we're represented, but even as a representative of this area I go in with no axes to grind, which I think is important on a board.

When you go on a board you don't represent just the area you're in, you represent the entire division and I think that's something that becomes important too because when you're making any kind of a decision, as a principal I did it and I'll do it on the board, my guiding principle is what's right for the children.

If you do that then you don't make mistakes—you do what is right. I would hope that's what I continue with as a guiding mission.

If you are elected, how helpful do you think it would be, having a career as an educator behind you.
I think there's a lot of reports and things that come to the board—data can reflect a lot of things but the bottom line behind data sometimes is masked in numbers. Knowing the facts behind the numbers is important.

I know that I have a big heart when it comes to the needs of teachers but I also do know that our system is under a lot of pressure and we have to be able to withstand pressures by making good decisions and having good guidance.
Tweet