---
Upcoming play 'Elvis Has Left the Building'
Mooseberry Acting Company makes a comeback
March 1, 2023, 4:53 pm
Sierra D'Souza Butts
---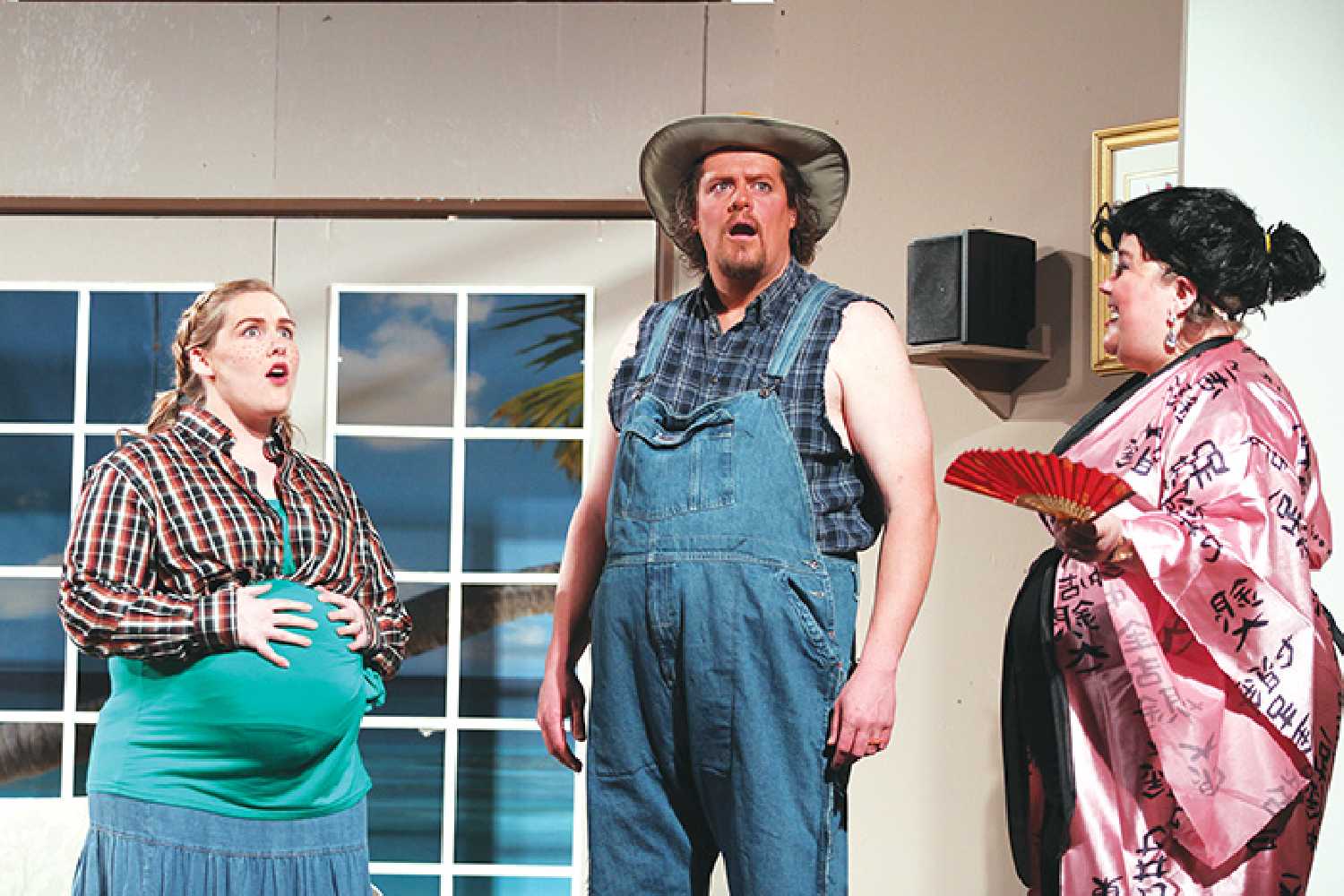 The local community theatre group Mooseberry Acting Company has reconnected after three years with plans to stage the two-act comedy show: Elvis Has Left the Building.

The performances will be happening at the Moosomin Community Theatre from April 14 to 16.

In celebration of the group's comeback, Mooseberry Acting Company also made a donation of $1,000 to the Moosomin Community Theatre, to support its renovations for the green room area.

President of the Mooseberry Acting Company Phill Hamm, spoke about why the group decided to come together again.

"We hadn't had anything since before Covid, and a number of the community theatre groups in the area had actually shut down," said Hamm.

"We didn't want the Mooseberry Acting Company to go down because it's been around for a long time. I've been involved with it since the late 1980s.

"Before Mooseberry, there was always some amateur theater group going in Moosomin. One time even smaller places like Fleming and Welwyn had groups that put on plays, so we thought there was a need to have it back again.

"We always enjoyed it, and the public had always been very supportive, different people would ask us when we'd be putting on a play again. We just thought it was time."

The play—Elvis Has Left the Building— is set in Memphis and has a cast of three men and two women.

Hamm will be co-director for the show along with Sheilagh Garrett.

Todd Volk will be playing Elvis's manager, the Colonel, and Brianna Browman will be playing his capable secretary.

Jarrod Slugoski has the role of Roscoe, a nerdish office worker, Sean Brooks will be playing Candy, a friend of the Colonel, and Sara Crouse will be playing Jill Tanner, the ace newspaper reporter.

The off-stage production crew will include Chad Stewart who will be in charge of lights and sound, Rick Beckett who will be responsible for props and sets, along with Marilyn Klinger, Amanda Selby and Terry Grant who will be working the prompter.

A few more volunteers will be recruited to round out the production team. Hamm said the team welcomes anyone who is looking to help. Contact Phil at 306-435-4140 if you're wanting to be a part of the show.

History behind community theatre group
Right before the pandemic happened, Mooseberry Acting Company was on the very eve of performing the play 'Tom, Dick and Harry!'

"That certainly took a toll because all of the work that was gone into it couldn't be shown," he said.

"Then unfortunately and tragically, two of our younger members, Ian Adair who had the lead role and Krista Russell who had one of the main parts as well, passed away which sort of sapped the energy to keep going, and took a lot out of people.

"It took quite the effort to get it going again, but we have a legacy for Mooseberry Acting Company.

"People like Phyl Henry, Jen McKay, Dr. Barrie Davidson, as well as some other people who had been, really, major forces behind Mooseberry.

"These people put a lot into it so we thought let's try to get it revitalized, and attract some younger people again. Then in a couple years or so, we'll try to be involved for as long as we can, but, we'll try to get a group together now who will be able to carry it on later down the road.

"We certainly do have some young people and we're looking for more."

With the cast and production team excited to make a return , Hamm was asked what made the group choose Elvis Has Left the Building as their first play back.

"Mooseberry has always done comedies and the reason we chose this particular play was because it has a smaller cast of five members," he said.

"Also, the play takes place in the office of the Colonel in Memphis. The sets are not as complicated as they are sometimes. We thought we would look for a simpler play and Sheilagh found this one.

"We're quite happy, it's going to be one that we can put on quite successfully."

Mooseberry Acting donates $1,000 to community theatre
Hamm spoke about how important it is to support community theaters.

"In the past Mooseberry has been supported enough by the public that we've been able to make some donations to the community theater," said Hamm.

"The volunteer group there puts a lot of time and effort into the upkeep and improvements that they've been making to the theatre.

"The project right now is to do renovations at the greenroom area above the foyer where they prepare concerts and everything. It is in need of renovations and they've got some great plans going so we gave them a $1,000 as a start up because we haven't given any donations in the last few years.

"We're hoping to make a nice sizeable donation to the greenroom renovations after this performance is over."

As the theater group continues to prep for the upcoming play, Hamm said details for purchasing ticket prices and where to buy them will be finalized soon.
Tweet